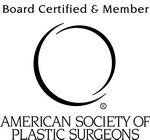 San Francisco, CA (PRWEB) May 26, 2012
Refresh My Look is helping San Francisco Botox patients prepare for the summertime fun with three noninvasive beauty enhancing procedures.
Through June 30, 2012, Refresh My Look clients qualify for a $50 rebate on Dysport treatments. Highly effective for up to three months, this Botox-like protein smooths out facial lines and wrinkles. It can also relax the muscles to shrink a strong jawline, slightly lift the outer eyebrow or reduce excessive sweating.
An additional $40 discount is available on Restylane or Perlane filler injections, which instantly refresh puffy lower eyelids and restore drooping lips. The $120 Latisse eyelash treatment kit, which promotes longer, thicker, darker eyelashes in about four weeks, is available for a limited time at a discount price of $85, as well.
San Francisco plastic surgeon Dr. Scott Mosser believes in providing conservative treatments that enhance the natural beauty of every patient in an organic manner. He promotes the use of noninvasive treatments, such as fillers to treat the signs of aging, relaxers to eradicate excessive wrinkles and chemical peels to rejuvenate the skin, all of which are affordable and promote quick recovery times.
In partnership with PageViews.com, a performance-based SEO company in Scottsdale, Ariz., Refresh My Look offers a straightforward website experience that provides answers to patient's most common questions on the safety and effectiveness of cosmetic injectable treatments. Dr. Mosser also contributes his expertise at RealSelf, an online publishing portal that addresses issues in the medical-beauty industry.
For more information about Botox in San Francisco, visit Refresh My Look at http://www.RefreshMyLook.com or call (415) 398-7778.
About Dr. Scott Mosser
Certified by the American Board of Plastic Surgery (ABPS), Dr. Scott Mosser opened Refresh My Look in the heart of San Francisco near North Beach. A Platinum provider of Allergan and a key opinion leader (KOL) for Merz Pharmaceuticals, Dr. Mosser trains other physicians in the art of cosmetic injectable treatments. He is also the founder of Destination: Hope, a nonprofit organization that provides yearly medical missions to third world countries.