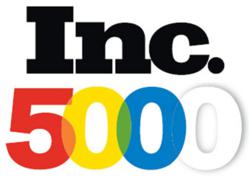 It has been an incredible privilege to serve on the board of Girl Scouts Eastern Washington and Northern Idaho
Spokane, WA (PRWEB) May 30, 2012
"It has been an incredible privilege to serve on the board of Girl Scouts Eastern Washington and Northern Idaho," said Michael LaBaw, Sound Telecom CEO. "We embrace the opportunity to serve the communities we work in and nothing is more gratifying than supporting the leadership fostered by Girl Scouting in this region". In addition to serving on the Board, LaBaw was appointed the organization's first Audit Committee Chair and given the task of preparing the committee charter, recruiting the first audit committee and chairing the committee during its first year. "Mike has been a trusted member of our board of directors and our audit committee," said Pam Lund, GSEWNI CEO. "His expertise and strategic guidance has been valuable with our Launching Leadership Campaign and his continued advocacy for the Girl Scout movement is a great benefit to us as we move into the next 100 years of Girl Scouting."
As an organization, Sound Telecom volunteers time and invests financial support where it makes a difference in the communities it serves. To that end, Sound Telecom made a $50,000 pledge of cash and services to GSEWNI for its Launching Leadership Campaign, a campaign to advance a program framework to include science, technology, engineering and math, career pathways and advocacy; to build a new lodge at Camp Four Echoes in Worley, ID on Lake Coeur d'Alene; and to providing financial sustainability.
Sound Telecom assisted GSEWNI in two outbound calling campaigns designed to re-register Girl Scout members and let members know when the new lodge was opening to encourage camp registrations. Sound Telecom was also able to gather additional information that was useful to the organization.
The outcomes of the campaigns resulted in re-registering 173 girls from the previous year and keeping camp attendance steady the year following the building of a new lodge and reworking the road infrastructure. The campaign allowed GSEWNI to update their membership information with current data provided by Sound Telecom and increase annual membership, camp registrations and identify potential troop leaders to open new troops in areas where needed.
Sound Telecom opened its call center in Spokane in 1997 with two employees and grew as it occupied a portion of the 9th floor of the downtown Macy's building for 10 years. In 2007, in the company purchased and renovated its current call center on North Monroe Street and currently employs 70 employees at that location. The company serves customers throughout the Spokane, eastern Washington and northern Idaho area as a part of its nationwide footprint with customers in every state in the USA. Sound Telecom continues to grow its employee and customer base in the Spokane area and is a member of Greater Spokane, Inc.
About Sound Telecom
Sound Telecom is a leading provider of 24 hour Telephone Answering, Call Center and Unified Communication Services, headquartered in Seattle, Washington and professionally serving thousands of customers throughout the United States and Canada with USA based agents. The twenty-five year old company has offices in Seattle and Spokane, Washington and Denver, Colorado. For more information, please visit http://www.sound-tele.com
About Girl Scouts Eastern Washington and Northern Idaho
This is the Centennial year for Girls Scouts and Girl Scouts USA has declared 2012 the Year of the Girl, with Centennial celebrations and campaigns held in our council region throughout the year. Girl Scouts Eastern Washington and Northern Idaho serves nearly 8,000 girls and 2,600 adult volunteers in a region encompassing 20 counties in central and eastern Washington and 10 counties in northern Idaho. Girl Scouts builds girls of courage, confidence and character who make the world a better place. Girl Scouts Eastern Washington and Northern Idaho is committed to discovering, celebrating and fostering the leader in every girl. Follow and "like" us on Facebook, Twitter and YouTube. For more information about the council and the many ways to be involved with Girl Scouts Eastern Washington and Northern Idaho visit http://www.gsewni.org
Contact Information
Sound Telecom
Michael L. LaBaw, President
800-577-1550
Girl Scouts of Eastern Washington and Northern Idaho
Susan Nielsen, VP of Communications
509-747-8091 x 205