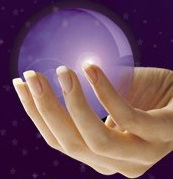 (PRWEB) May 29, 2012
Your Key Secrets Individual and Compatibility Readings in both English and Spanish can be now obtained instantly online at http://www.yourkeysecrets.com and http://www.lasllavesdelossecretos.com
Online - worldwide - any English or Spanish speaking country can now obtain very accurate, detailed individual and compatibility readings - delivered instantly online with a printable copy automatically emailed with each order. Individual readings are 10+ pages with an individual strength and weakness chart, a list of personality traits, and two years timing broken down every 4 months from the customers last birthdates. A glossary of terms is also provided. References to the "5" metaphysical sciences help calculate each answer and the customer's name is personalized through each reading. The emailed copy can be printed, forwarded to another and read over and over to study and answers uncovered. Compatibility readings provide two individual readings plus a compatibility chart and 36 explanations of how the two partners get along together - again with each person's name personalized throughout.
The readings are more accurate than monthly sign readings as the answers are based on each person's exact date of birth and birthdates combining the other metaphysical sciences to extract combinations of answers from databases compiled over the past 16+ years. No two readings are the same and extreme details are provided in the charts and in the separate areas.
A Free Destiny Reading is provided at no charge. There is no phone call needed and no per minute fee required to get a reading. Links are provided on the Facebook and Twitter websites or you can obtain a reading directly at http://www.yourkeysecrets. com and http://www.laslavesdelossecretos.com The social media members are joining following the daily tweets and posts explaining all the advantages of obtaining a reading. Testimonials show how customers say the readings are very helpful and more than expected.
Individual readings (10+ pages) are only $9.95 and a Compatibility Reading (30+ pages) are only $14.95.with options for unlimited compatibility readings for one year ($19.95), three years ($24.95)and Unlimited lifetime readings ($29.95). A Mobile app for Iphone and Android is planned for the near future also. Don't wait. Find out now.