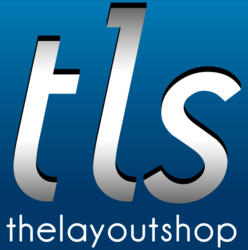 We want to get this perfectly right out of the gate, and that takes preparation
Los Angeles, CA (PRWEB) May 25, 2012
The Layout Shop has hired a staff writer for the website's new social media blog Tumblr Gals, which was announced yesterday. The new hiring was hinted at yesterday during the announcement of the new blog by website manager Nicolas Camp.
Writer Shawna Saint has been hired as an in-house staff writer for the Tumblr Gals. She will be covering news in social media and social networking, and focusing on new developments, acquisitions, and other news on social media companies like Facebook, Twitter, Tumblr, and YouTube.
Camp says about the new writer, "Shawna is a very talented and smart writer. It's actually very surprising and refreshing to see how passionate she is about social media and social networking. She's very enthusiastic about the field and constantly talks about it all the time."
"We weren't even done with the hiring process yet, but when we met her and got to talk to her, we knew we had to have her writing for the new blog. She is exactly what we were referring to when we named the blog Tumblr Gals."
Saint was handpicked by management from a list of applicants, and is only the first of new hires for the company as it builds its network. The Layout Shop has been growing since the new management team took over.
Changes started to come on the form of a complete overhaul of the site's old layout and design. The old charcoal gray and black look was replaced by a brighter and livelier blue and silver motif.
The team has yet to announce a launch date for the new blog, but Camp hinted it would be in the next couple of weeks.
"We want to get this perfectly right out of the gate, and that takes preparation."
About The Layout Shop
The Layout Shop is an online Tumblr theme store specializing in professionally made and customizable Premier and Free themes for Tumblr. The site also features a tech blog about blogging and social media.