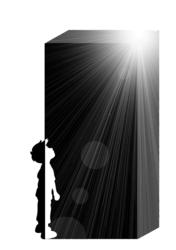 Vampires are in decline and the market is hungry for the next big thing
London (PRWEB UK) 27 May 2012
The search is on for the next 'Big Thing' in Science Fiction and Fantasy. Writer's Toybox, a hugely popular writer's information website, has joined up with Sci Fi and Fantasy specialist publisher Netherworld Books and launched a major competition to find the next J. K. Rowling or Stephenie Meyer.
Following the success of last year's competition which launched the career of bestselling author Catherine Green, Writer's Toybox has once more persuaded a major publisher to put up the ultimate prize for a struggling new author, a publishing contract for a debut novel.
The competition invites short stories in the genres of Science Fiction and Fantasy the best of which will be featured in an anthology to be published in time for the Christmas period. The overall winner will be offered a publishing contract for a full length novel.
Last year's competition resulted in The Mirador Fantasmagoria, a remarkable collection of fantasy fiction by new authors, many of whom have gone on to greater success.
Claire Ashton, commissioning editor for Netherworld said, "We are pleased to be able to offer this competition. The world of Science Fiction and Fantasy has never been healthier and the market is waiting to see what sub genre will take off next."
Despite the general decline in book sales over recent years, the Science Fiction and Fantasy genre still remains strong, although sub genre trends do tend to vary. The Vampire wave is now in decline and the market is hungry for a replacement. "Hot favourites at the moment are Historical Fantasy and Faeries," said Clare. "We are excited to see what the next wave of new authors will bring to the battle."
Netherworld's latest book, "The History of The Devil", is a sympathetic first person account of the life of Satan, so it appears they are not averse to pushing the boundaries of both genre and controversy.
Another of last year's entrants, J Jones, has also just been contracted by Netherworld for his debut novel, "Destiny of The Sword".
Netherworld Publishing has a commitment to supporting new authors and this competition is seen as the ideal vehicle for showcasing new talent.
The competition is open to all unpublished authors. Submission guidelines can be found on the Netherworld website or on Writer's Toybox.