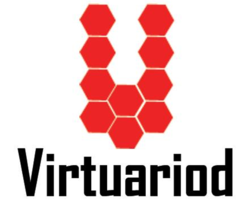 The ASEAN region is strategically important to our global plans, and also gives us local support for our global customers; we're looking forward to a successful partnership.
London, UK (PRWEB) May 30, 2012
Creative Virtual Ltd recently announced a partnership with Virtuariod Pte Ltd. Based in Singapore, Virtuariod is now the sole reseller of Creative Virtual's V-Person™ technology within the Association of Southeast Asian Nations (ASEAN). A V-Person (Virtual Assistant) is capable of holding conversations with digital users in real time, 24/7. For users this means the sensation of communicating with a 'real' person able not only to answer their questions, but also to understand the context of those questions and even hold entire conversations.
William Lim, Business Development Director of Virtuariod, said, "Today organisations are looking at ways to improve their customers' engagement, especially in the digital space. They need to improve their understanding of what their customers seek, and provide better assistance when customers need help, while visiting their organisations' websites. Having an overall good user experience will improve the customers' impression and generate a positive vibe for the organisations. With Creative Virtual's V-Person, we will be able to bring this enhanced capability to our clients in Singapore."
A more in-depth look into this technology is available by viewing the webcast of Creative Virtual's recent webinar with Forrester Research, How Virtual Agent Innovations Can Benefit Your Mobile, Web, Call Centre and Social Channels. This webinar covered the evolution of Creative Virtual's V-Person technology over the past year and featured a few exciting developments for the company. First was the revelation of V-Portal™, Creative Virtual's new content management system, which enables content to be shared across mobile, web, call centre and social channels. The second highlight was the introduction of Creative Virtual's Smartphone solution that uses HTML5 (no app download necessary), and is able to listen and talk to the customer using speech recognition and voice. The event received a favourable response, with a turnout of over 100 people from around the world.
"We're excited to continue our global expansion to the ASEAN region, and are pleased to welcome Virtuariod on board as our representatives there," said Chris Ezekiel, Creative Virtual's CEO. "Their vision for delivering innovative self-service solutions fits perfectly with our V-Person technology and product roadmap. The ASEAN area is strategically important to our global plans, and also gives us local support for our global customers; we're looking forward to a successful partnership."
For information on how to contact Virtuariod, visit Creative Virtual's contact page.
About Creative Virtual Ltd:
Creative Virtual has over 11 years' experience working with virtual assistant natural language applications. In that time the company has built more than 100 solutions for brands including Lloyds Banking Group, HSBC, ASDA, O2, Virgin Media, Verizon and the RSPCA. Delivering accuracy of over 90%, and call deflection of up to 50%, V-Person is one of the most compelling self-service products in the world today; the V-Person technology streamlines the workflow of self-service information on the web, mobile and social media.