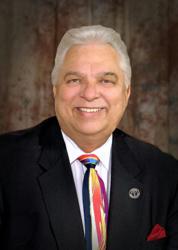 The new Medicare Tax under the "Health Care Bill" has Americans worried.
Las Vegas, NV (PRWEB) May 25, 2012
According to the Team Liberty 411 website the new Medicare Tax under the "Health Care Bill" has Americans worried that it may cause the U.S. economy to spiral even deeper into an economic downturn.
The new Medicare tax is slated to go into effect January 1st, 2013 and is the new 3.8% Medicare tax on "unearned" net investment income. Found under Section 1402 of the Health Care and Reconciliation Act of 2010, the Medicare tax targets taxpayers with an adjustable gross income (AGI) over $200,000 who file individually or $250,000 for married couples filing jointly.
The new Medicare tax will be applied to income from interest, dividends, annuities, royalties and rents that were not obtained by normal trade or business.
Other taxes found within the new health care bill include additional hospital insurance taxes, excise taxes on elective cosmetic medical procedures, and additional tax on indoor tanning.
The Congressional Budget Office shows that this bill has a cost of $1.14 trillion per year and another $600 billion because of the changes being made to Medicare. They are also estimating that this bill will raise the average cost of private insurance by 10-13%.
In order to protect people from a larger economic downturn, a website called Team Liberty has outlined a basic formula for asset diversification, which is 25% of one's total net in precious metals (gold and silver coins), 25% in cash, 25% in fixed rate mortgage real estate, and the remaining 25% in equities (stocks and bonds).
For more information on how to protect assets in order to have a prosperous future, visit http://www.TeamLiberty411.com.
About the Company
Team Liberty is an online information source which offers free information to secure purchasing power and protect ones wealth.