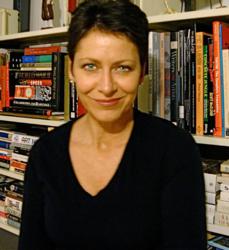 Anyone paying close attention can see that text is in decine.
Seattle, WA (PRWEB) May 27, 2012
The multimedia company Jaded Ibis Productions and its imprint Jaded Ibis Press announced today that a new project-based initiative will begin research and development on the convergence of literary art with immersive technologies. Recognized for its innovative books and business model, Jaded Ibis expects the long-term project to focus primarily on Brain Computer Interface technology and creating a new narrative form.
"Anyone paying close attention can see that text is in decline," said owner and founding publisher Debra Di Blasi, who is presenting on the topic in June at the &NOW Conference, Sorbonne University, Paris, and The International Conference on the Book in Barcelona. She predicts that gesture-, voice- and brainwave-controlled communication and entertainment will grow in acceptance and popularity, eventually pushing aside text-based literature.
"Rather than bemoan the loss of the creatively written word," Di Blasi stated, "Jaded Ibis asks what exactly is being lost, what should be lost, and what should we fight to keep. More importantly we're asking, Why do we create? What are the fundamental and intricate patterns of the process that is 'life' and how do aesthetic systems fit within those patterns?"
Jaded Ibis is forming a think tank to feed philosophical and practical ideas into the products that the company plans to produce. To date, members or associates include innovative writer and professor Alexandra Chasin whose iPad novel, Brief, will be published by Jaded Ibis in 2012; visual artist and art historian David Crismon; innovative writer and computer designer Janice Lee; game designer James Portnow of Extra Credits; architect Mark Shapiro; multimedia artist Ben Stagl; and Jaded Ibis editor and poet Sam Witt. The company is currently searching for a computer engineer who also has a background in and appreciative understanding of the fine arts.
"Profound art and intellectual mystery," said Di Blasi, "lead to ecstatic experiences and more complex realms of thought embedded in the human condition – a condition built into our physiology. We simply don't see this level of ontological engagement in the games or virtual worlds being produced now. Goethe said that the decline of literature signifies the decline of a nation. We can't stop the trajectory of technology's influence on our lives, but we can give it a more exalted purpose."
Jaded Ibis Productions will continue publishing innovative books in multiple formats, including print, and producing original music soundtracks for every book title. The company directs business and philosophical decisions with an attempt to perpetuate literature that is intellectually, culturally and ecologically sustainable.