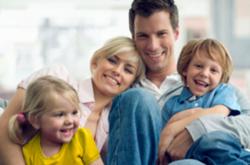 Camden, SC (PRWEB) May 27, 2012
Dr. Energy Saver® Columbia is proud to announce the official expansion of its service area to cover the Midlands to Charleston and the surrounding areas. They are pleased to now offer their services to the Greater Charleston populous.
To better serve and accommodate homeowners throughout this expansion, Dr. Energy Saver Columbia has added ten new marketing employees to work as show promoters for events, in addition to two new Energy Specialists for the Sales team. As local energy resource experts, Dr. Energy Saver Columbia continues to focus on helping homeowners save on their energy bills by using the most energy-efficient products available.
Along with their growing business, Dr. Energy Saver Columbia has been busy supporting and sponsoring local community events:
They have recently taken part in the Wildewood Fitness Festival held earlier this spring to benefit Camp Kemo, a summer camp for children with cancer, and their siblings. The Festival offered a fun run for kids, longer runs, and music, food and fun for all ages.
On tap for June 2nd is Fresh Fest, scheduled by the South Carolina State Farmer's Market. Supporting six different local charities, the day of activities will include 5k and 10k runs, a kids fun run, a health fair, fresh food truck roundup, and music.
Part of a national network of energy resource experts, Dr. Energy Saver Columbia performs home energy evaluations of home inefficiencies and then devise a plan to resolve the issues that are draining money and energy. They specialize in home insulation services utilizing top of the line materials such as cellulose and spray foam insulation. In addition, they offer ductwork cleaning and sealing and window and door replacement. Proud to now service the Charleston area, Dr. Energy Saver also serves Columbia, Mount Pleasant, Lexington, Greenville and all surrounding cities and towns.