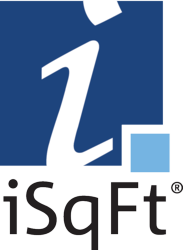 Anyone looking to work even more effectively and efficiently can add iSqFt Takeoff and bid and more jobs.
Cincinnati, OH (PRWEB) May 30, 2012
iSqFt, the commercial construction industry's leading provider of preconstruction information and online tools, has announced significant upgrades in the 2012 release of its takeoff software, iSqFt Takeoff.
iSqFt Takeoff occupies a unique space in the world of takeoff software in that it's been specifically designed to work seamlessly with the company's suite of Web-based tools, based in its iSqFt 10 platform. "Rather than being a standalone product," says Henry Purdy, iSqFt's Vice President of Product Management, "we've worked hard to make it more of an upgrade to an existing iSqFt 10 account. Anyone looking to work even more effectively and efficiently can add iSqFt Takeoff and do [takeoffs] anytime they're looking at plans inside the platform. At the end of the day, that means more bids and more jobs."
Launched in 2010, iSqFt Takeoff incorporated a number of cutting-edge features designed for maximum efficiency and flexibility, and their commitment to maintain that lead has not diminished. "I've heard that the lead position in technology isn't owned, it's leased," says Purdy. "Maybe, but we're confident that the latest updates will show people how serious we are about offering the industry's best takeoff software."
Purdy says that this is the most significant upgrade to iSqFt Takeoff since its introduction, and it addresses a number of requests made by its users. "It's absolutely true that we listen to our customers and try to deliver what they tell us they need. No one knows [what they need] better than they do."
Here is just a partial list of upgrades users will find when they update their Takeoff software.
Right-click Panning
You can now easily move around a drawing by holding the right mouse button and dragging the cursor around the drawing.
Quicker Document Access
With just a few clicks, getting drawings from iSqFt 10 into your takeoff is now quicker than ever.
Search Layer Database
You can now search your Standard Layer list to find what you're looking for.
For more information on the latest release, click here.
"This is a big deal," says Purdy, "because it shows that even in the face of incredible success--as iSqFt Takeoff has had--we're committed to staying on top of our customer's needs. Not everyone loves change, we all get that, but this kind of stair-stepped, evolutionary approach gives our users the best possible experience and software that never lags behind the industry. That's something iSqFt is very serious about."
The new and improved version of iSqFt Takeoff is available now. Those interested in learning more and getting a free trail should call iSqFt at 800-364-2059.