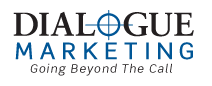 Troy, Michigan (PRWEB) May 29, 2012
Social Lift, the social media contact center division of Dialogue Marketing Inc., has both re-invented the traditional call center business model and helped its customers gain a more manageable grip on their social media presence.
Ever since the inception of social media, companies have always wondered how to transform 'Likes', 'Retweets' and 'Check-Ins' into purchases and long-term customer relationships. With the help of Social Lift, businesses can focus on building relationships with their existing customer base using social media campaigns, social customer service engagement, and new technologies such as video and mobile. The goal of Social Lift, a social media contact center, is to take a business' current customers and turn them into brand ambassadors, effectively using them to promote the brand, messaging, and products to their online networks. In addition, Social Lift monitors the social media landscape to generate new customers. For example, if someone is having an unpleasant experience with a competitor, the team will jump into the conversation and build an engaging experience in hopes of converting them into a new customer.
Dialogue Marketing firmly believes that customer retention is the new customer acquisition. Through the use of Social Lift's social media contact center services, companies will be able to better handle the mentions, engagements and brand reputation of their company online, allowing them to allocate their resources elsewhere, while also ensuring that their customers' needs and questions are being met and answered appropriately.
Social Lift was created by Dialogue Marketing when the company saw room for a third-party social media contact center to build the customer experience by handling customer service and proactive engagement online on behalf of brands. When the service was officially launched in November 2010, it quickly became a flagship product for Dialogue Marketing.
As a result of the program's achievements, President Lauren Ziskie was recently recognized as one of the "20 in their 20's" by Crain's Detroit Business. Ziskie started at Dialogue Marketing in 2007 as an intern. She quickly saw the need to expand the call center's business services to include a social media contact center to reach a younger demographic that was transitioning into adults roles with adult purchasing power.
"Younger people don't want to call a company and deal with its automated phone service", Ziskie said. "They'd rather send in a text or a tweet."
Her persistence within the company led to the creation of the social media contact center Social Lift, Ziskie's own division that is considered the most profitable unit within the $31 million company and a major growth source for Dialogue Marketing Inc.
About Dialogue Marketing Inc.
Established more than 30 years ago, Dialogue Marketing, Inc. provides award-winning customer relationship management (CRM) services to help companies of all sizes and across a wide range of industries acquire, support and retain customers. With more than 1,100 employees, the company offers lead generation, customer care, technical support and end-to-end sales support to help turn call centers into value-added profit centers that build long-term enterprise value and lifelong customer relationships. For more information, please visit Dialogue-Marketing.com
About Social Lift
Social Lift, the social media contact center division of Dialogue Marketing, strives to help its client create a social strategy for each of its customer engagement portals and enhance the client's overall image through brand reputation management. For more information, please visit Social-Lift.com.