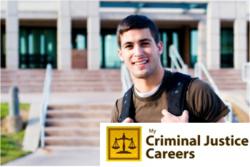 90% of students reported they want financial stability...My Criminal Justice Careers is dedicated to helping students find the education right for them.
Lehi, UT (PRWEB) May 25, 2012
Friday, May 25th 2012, A report released by the Heldrich Center for the Workforce Development at Rutgers University, surveyed students, grad students, and also working college grads from earlier generations about their life and career aspirations. One of the most interesting answers about life goals, was that over 90% of students reported that they wanted financial stability. Second, with about 70% of respondents saying that they wanted to have a partner or get married. The third, with about 50%, students wanted to have a job that supported causes they thought were important. One of the lowest categories for Gen X (ages 33-48) and Boomer (49-64) workers was having a prestigious career, being wealthy, and being a leader.
It is interesting that in today's generation that they value money, maybe more than pursing their passions and ideals. However, many of these students are very concerned about the economy that they are graduating into. Financial security is difficult to obtain. Online colleges are the perfect answer for perspective students looking to save costs and enter the work force as quickly as possible.
My Criminal Justice Careers is one of the nation's leaders in online education that is committed to linking prospective students with online schools where they will be able to earn an online degree in the criminal justice related fields, like becoming a police officer. A career in this field will allow students to enjoy the most secure industry with employment for government agencies remain unchanged for the last several months.
Even though the economy is changing constantly, getting a solid education in a steady field is the best way to ensure job security. Criminal justice is always going to be a part of our society; people will always want to feel safe and secure in the environment that they are in. Even if a student is not completely sure what career in criminal justice to pursue, the "Search by Degree" tool is a resource to help students find a career that they will thrive in. A prospective student can easily choose from the list of careers and might find that they want to focus on forensic psychology.
About My Criminal Justice Careers
My Criminal Justice Careers is a resource that was created with one purpose in mind: to connect those seeking online education with the top online schools for criminal justice. With the convenience of online colleges, students can take care of their family, work full-time, and take the classes necessary to get a career in criminal justice.