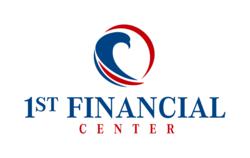 What many do not realize is social media can also be the antagonist for those who want to screen from creditors.
Sacramento, CA (PRWEB) May 29, 2012
In recent news the Global Post reports the arresting of a wanted alleged Italian mafia boss from South Africa after he flew into Bangkok airport by Thai police.(1) Vito Roberto Palazzolo, originally from Terrasini near the Sicilian capital Palermo, has been living in South Africa for some years and was tracked down by investigators after monitoring his Facebook profile along with the profiles of his friends and family.(2)
This example is not the first, nor the last where a social media user ends up in murky waters. Collection agencies use social media, such as Facebook, as a strategy to collect outstanding debt using fake profiles. In recent years, a handful of lawsuits by consumer who were allegedly contacted through social media have brought this issue to light.
The Fair Debt Collection Practices Act (FDCPA) doesn't openly forbid collectors from posting on Facebook walls or tweeting relatives to ask about consumer whereabouts. Yet, the act's objective is clear. "A debt collector who posts about an individual's debt on a social media site would be violating the FDCPA because privacy is compromised," states 1st Financial Center's Chief Advisor.
While the FDCPA does forbid collectors from posting about debt owed, collectors are able to use the information found on social networks to contact debtors in other ways. Main methods of using the address on loan documents and statements may result to a collector contacting an individual on a social network site if the consumer is unwilling to respond to the contacts and or is at a different address than stated in these documents.
Experts suggest the following strategies to prevent unwanted calls or other communication from collectors:
1. Make it a common practice not to accept friend requests from people that are un-known.
2. Use the privacy settings to block private information.
3. Be selective about what is posted on a profile.
4. Skip the "like" button on pages such as banks.
Despite these steps, if collectors make contact over social media immediately print out the message to create a paper trail. Once this information is obtained, report the sender as spam and file a grievance with the Federal Trade Commission. If a debt collector engages in unauthorized debt collection, a consumer could be entitled to up to $1,000 plus attorney fees and actual damages.
Contact 1st Financial Center at 888-755-4096 or online at http://www.1stfc.com to learn more information about becoming debt free.
(1)Global Post: http://www.globalpost.com/dispatch/news/regions/asia-pacific/thailand/120331/mafia-boss-vito-roberto-palazzolo-arrested-thailand
(2)Fox News: http://www.foxnews.com/world/2012/04/02/thai-police-say-italian-banker-can-be-extradited/