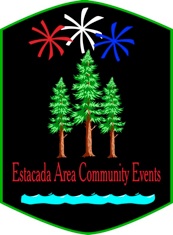 Northbrook, IL (PRWEB) May 26, 2012
As Americans celebrate the Memorial Day Weekend, lawn mower racers will look ahead to the 4th of July and begin preparations for the 2nd annual STA-BIL Pacific Coast Summer Nationals and U.S. Pacific Coast Open, July 4-5 at the 4th of July Festival in Estacada, Oregon.
[Estacada Area Community Events (E.A.C.E.) and STA-BIL® brand Fuel Stabilizer will present two days of sod slinging action at the "Mow Bang Raceway", a custom-built lawn mower racing track nationally recognized as one of the nation's premier racing facilities and the home of the only U.S. Lawn Mower Racing Association (USLMRA) Sanctioned National Event west of the Rocky Mountains.
Located about 30 miles outside of Portland, the Mow Down Show Down will bring together lawn mower racers from the Mount Hood Lawn Mower Racers, an Oregon-based USLMRA Affiliated Club, the Sportsman's Grass Car Lawn Mower Racing Association from Wamic, Oregon, The Sac Valley Mower Racers from Sacramento, the Anza, California-based Pacific Coast Lawn Mower Racing Association, the Sequim Lawn Mower Racers from Sequim, Washington and the Port Hadlock Superstock Lawn Mower Racing Association from Port Hadlock, Washington as well as sod stompers from Alabama, Idaho, Illinois and Kansas.
"Memorial Day Weekend is the time to honor the members of our country's armed forces and to celebrate the things we enjoy, like racing lawn mowers at 50 mph," said Bud Elmore, a USLMRA Western Regional Director who was a key member of the team that built the "Mow Bang Raceway" in 2011. "Memorial Day is also the unofficial start of summer and a great time to rev up the lawn mower in anticipation of the 4th of July race."
Festival activities will also include a free screening of the new documentary film "On Your Mark Get Set, Mow: A Tale of Hope, Redemption and Lawn Mower Racing" which will be shown on a large outdoor screen adjacent to the "Mow Bang Raceway." The film explores the world of lawn mower racing through the eyes of a Michigan family who has lost six members to Huntington's disease and uses the sport to raise funds for research
Additional events include a carnival, logging competitions, live music, "Bang Fest" featuring Portland area bands, a hot rod and custom car show and The Big Bang Fireworks Sky Show, one of the best fireworks sky shows in the area. The theme of the traditional 4th of July parade, is "Mow Across America" in honor of the 20th Anniversary of the U.S. Lawn Mower Racing Association and its STA-BIL® Lawn and Garden Mower Racing Series.
About Estacada Area Community Events and the 4th of July Festival
Estacada Area Community Events is an organization that provides social services to the people of the Estacada Area by planning, providing, organizing, and helping others to put on events and activities that promote community building and fostering of good neighbors. The purpose of these activities is to bring the community together to celebrate, enjoy the company of other community members, to spend time with family and to build morale in the community. E.A.C.E Promotes And Organizes the annual Estacada Fourth of July Celebration, a family oriented community event that celebrates the Independence of the United States of America in a way that emphasizes the style, culture, and interest of the Estacada area community. For more information, please visit http://www.EstacadaAreaEvents.com.
About the U.S. Lawn Mower Racing Association:
Sponsored by STA-BIL®, America's top selling fuel stabilizer, and founded on April 1, 1992, the USLMRA sanctions and presents organized lawn mower racing across America including the 20-race STA-BIL® Lawn and Garden Mower Racing Series and a network of 50 Local Chapters and Affiliated Clubs hosting more than 140 sanctioned races nationwide every year. STA-BIL® lawn mower racers compete in 11 classes at speeds up to 60 mph with all cutting blades removed from Junior and IMOW to Super Modified. The annual STA-BIL® Keeps Gas Fresh Finals National Championship is televised on Fox Sports Net "Race Freaks." USLMRA sponsors include STA-BIL® Fuel Stabilizer, HEET® Gas-Line Antifreeze & Water Remover, Start Your Engines!® Fuel System Revitalizer, 104+® Octane Boost, America's First Octane Boost, DieselPower!® Diesel Additives, ALUMASEAL® Radiator Stop Leak,
NO LEAK® Engine, Transmission and Power Steering Treatments, K&N Filters and Gnomefrenzy.com. For mow, info please visit http://www.letsmow.com.
About USLMRA Sponsor Gold Eagle Co., makers of STA-BIL Fuel Stabilizer:
For 80 years, Gold Eagle® Co. has been an industry pioneer in the production and distribution of aftermarket fluids and additives, creating products that help preserve, protect and enhance the performance of engines everywhere. Gold Eagle® Co is a leader in the product development, manufacturing, marketing, and distribution of branded engine performance and maintenance chemicals. Privately held and headquartered in Chicago, Gold Eagle Co. is the manufacturer of leading brands, including STA-BIL® Fuel Stabilizer, HEET® Gas-Line Antifreeze, NO-LEAK® Treatments, 104+® Octane Boost, Start Your Engines® and DieselPower!® Diesel Additives. To view a complete line of Gold Eagle products or learn more about the Company, please visit http://www.goldeagle.com.
2012 STA-BIL Lawn & Garden Mower Racing Series & US Open Schedule
Feb 18-19, Florida State Fair, Tampa, FL
April 28, Windy Hill Speedway, McDonough, GA
May 19, Gusher Days, Oil City, LA
June 2, Cure Mower Cancer Open, Superior, WI
June 9, Lions Club, Englewood, TN
July 4-5, 4th of July Festival, Estacada, OR
July 21-22, Huntington's Disease Race For Research, Sparta, MI
July 28-29, River Bottom Raceway, Carlisle, IA
August 3-4, Bowles Farms, Clements, MD
August 11-12, U.S. Open V-Twin Shootout, Vestaburg Speedway, Vestaburg, MI
August 18, Westmoreland Fair, Greensburg, PA, Greensburg, PA
Sept. 1, STA-BIL Keeps Gas Fresh Finals, Delaware, OH
Sept. 2, U.S. Open Finals, Delaware, OH
Nov. 3-4, Sam Rogers U.S. All American Open, Stevenson, AL