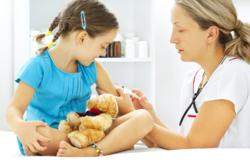 West Virginia has been using VOMS for a couple of years and providers have always like the ease in which they can order their vaccine… The overall process of sending the orders from VOMS to VTrckS was very easy.
Tucson, AZ (PRWEB) May 28, 2012
How do you know what vaccine is needed where and when? How do you know that you have given the right amount of vaccine to the right clinician so they can help fight the never ending war on disease? As a nation we don't. But that is about to change. The leadership of the Centers for Disease Control and Prevention (CDC) has officially initiated a national roll-out of their Vaccine Tracking System (VTrckS).
VTrckS is a critical component of the Vaccine Management Business Improvement Project which is the CDC's centralized application for managing vaccine orders and distribution of Vaccines for Children (VFC) vaccine (http://www.cdc.gov/vaccines/programs/vtrcks/about.html.) The VFC Program is a proven national initiative to reduce the impact of vaccine preventable diseases — saving long term health care costs and, in some cases, lives. The program provides vaccines at no cost to eligible children, thereby ensuring everyone has the opportunity to be vaccinated regardless of an ability to pay.
As vaccines are critical to disease prevention and provide long-term benefits to families, it is essential that vaccines are distributed to the appropriate locations. We have seen vaccine shortages in the past as well as overages because more was ordered than the subsequent demand. Better data is critical so that the nation no longer has to use their best practice guess for ordering and distributing, which is not cost effective. The CDC VTrckS initiative, combined with the availability of the operational population-based patient immunization registries of most states, provides the opportunity to bring real data and thus intelligence to the vaccine ordering and distribution business. This will be accomplished through an electronic link between a state's immunization system and this innovative VTrcKS program.
To ensure success for a large scale critical program such as this, it is important that a phased approach to the national roll-out be undertaken to allow validation of all components and system testing by early adopters. The states of Louisiana, Mississippi, and West Virginia were the first three states that volunteered to work with the CDC to implement and test this concept. All three went live with electronic ordering the first week in May. All three utilize the Scientific Technologies Corporation (http://www.stchome.com) immunization registry which includes a vaccine ordering module (VOMS), a critical vaccine ordering component. Confidence in their registry, their data, the provider community, and the application inspired each of these states to be the first to roll out this capability and demonstrate its value. Tim Neely, Immunization Registry Project Manager for the state of West Virginia, states that, "West Virginia has been using VOMS for a couple of years and providers have always liked the ease in which they can order their vaccine… The overall process of sending the orders from VOMS to VTrckS was very easy… "
This VTrckS integration allows the state registries to ensure their provider communities have a single point for managing patient immunizations, including determining what immunization is next required for their patients, ordering vaccines, managing vaccine, and reducing waste.
Michael Popovich, STC CEO, explained, "This has been a long process, with the CDC starting their business improvement process in 2005. At that time we partnered and established the first set of requirements with our immunization registry clients that would allow for such an exchange with their registries. We knew it would only be a matter of time. Indeed, it has taken awhile and has required significant investment, but some things are simply worth the effort. This is one. It will make a difference in someone's life and isn't that what it is all about."
For over twenty years STC has been providing leadership in the implementation of population-based registries in support of the public health mission to reduce the health and economic impacts of vaccine preventable diseases on individuals, families and communities. STC has worked with leaders in state health, non-profits, and the CDC to establish standards and best practices for immunization registries to support providers and clinical care of patients. STC's other firsts in this field range from the use of Geographical Information Systems to identify populations at risk to disease outbreak and the establishment of the first national electronic immunization record sharing network between all US states after Hurricane Katrina, to today's efforts to empower individuals with access to their immunization records 24x7 across the globe. STC staff members include public health professionals, epidemiologists, health software design architects, public health client service managers, and quality control teams. In addition to supporting public health projects across the US, these individuals are active in key national standards work groups establishing data exchange criteria to support health transformation efforts.