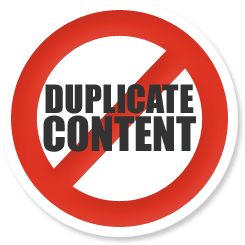 We understand that quality content is the ONLY type of content that will get you ahead in this industry, and that is what we strive to produce.
Washington Terrace, UT (PRWEB) May 27, 2012
In any industry, change is inevitable. On April 24, 2012, the internet marketing world was rocked with yet another Google update: Google Penguin. While many companies have seen the negative effects of this change, article writing services authority Buykeywordarticles.com has experienced the opposite effect; they have become even more relevant. Buykeywordarticles.com stresses high-quality, original, SEO articles and has done so since its inception in 2009. They are currently raising awareness of how their quality content can help businesses and corporations avoid the content penalties that are given out with each Google Update.
"Quality content is something that we've been preaching since the day we got into this business", stated Greg Secrist, CEO and founder of Buykeywordarticles.com. "While most content writing services are going into a panic mode after this most recent Google update, our teams here are bracing themselves for a large influx of orders. We've always placed the quality and effectiveness of our content over that of cheap production. We understand that quality content is the only type of content that will get you ahead in this industry, and that is what we strive to produce."
The Google Penguin update has had the most profound effect in these key areas:

The overuse of exact-match domain names
Stuffing keywords in links; both inbound and outbound
Overly-aggressive exact-match anchor text links
Duplicate content, low-quality SEO articles, and blog spamming
While there are many other speculations of how the Penguin update has affected the internet marketing industry, content seems to be at the core of it. Low quality content produced by non-English writers has been punished for over-optimization, poor readability, and duplication issues.
The Buykeywordarticles.com blog is an active tool that is being used to promote the dangers of low-quality content, and the benefits of original, correctly optimized article writing services. Weekly updates give readers helpful information on the latest updates in the SEO content industry. Included in these blog posts are links to other areas of the site that provide content solutions for businesses and corporations looking to restore their online reputations. To see how the use of quality press releases, landing pages, blog posts, and SEO articles can benefit a website, visit the Buykeywordarticles.com website.
About Buykeywordarticles.com
Buykeywordarticles.com is one of the leading SEO article content providers on the web today. They have served clients ranging from individual internet marketers to Fortune 500 companies. Their content services include both on page and off page content and they provide internet marketing solutions through the use of hand-picked writing teams, dedicated project managers and quality content. To acquire more information about the services that they provide, please visit http://buykeywordarticles.com/.