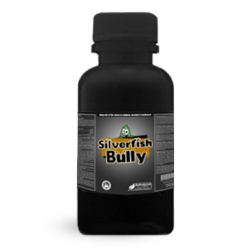 ...instead of using chemicals, the company uses natural ingredients into its cleaners to infuse wellness.
San Diego, CA (PRWEB) May 28, 2012
Silverfish appears harmless. It is a small, wingless and can't-seem-to-cause-chaos kind of insect. However, a group of it can actually damage many home items. For that, it is considered as a pest. And to help homeowners, MyCleaningProducts.com formulated a product that can treat silverfish infestation effectively without the use of harsh ingredients.
Particularly, MyCleaningPoducts.com is a green online company. Its mission is to provide effective cleaning products that can also better one's health. And so, instead of using chemicals, the company uses natural ingredients to infuse wellness into its cleaners.
Know More About How MyCleaningPoducts Infuses Wellness With Its Cleaners
The organic ingredients that the company utilizes to produce its cleaning solutions are from the remote areas in the world. Many of them are from the jungles of Peru.
Thanks to those ingredients, MCP cleaners were made effective and safe. The use of them results to a clean and relaxing indoor and outdoor environment. And with the absence of dangerous chemicals, the use of them also spares the planet from more pollutants.
Basically, Silverfish Bully is just one of the green company's products. But just like the rest of MCP's cleaners, it was also formulated with the use of green ingredients. Hence, it is also safe and eco-friendly apart from effective.
With its organic formulation, Silverfish Bully can treat silverfish infestation without any negative effect similar to what chemical-based pesticides can induce. Examples of those are allergies, coughing and difficulty in breathing.
Apart from Silverfish Bully, the company also offers other pest-control products. One most notable of them is Bed Bug Bully. With the bed bug complaints increasing almost everywhere, homeowners will surely need it to protect their homes from the vampire-like insects, said a representative of MyCleaningProducts.
The company also offers Rusterizer for rust removal, Molderizer and Safe Shield for mold remediation and prevention. For marble and other stones, MCP got Marble Maverick and other stone maintenance solutions.
With MCP 's success, the company felt compelled to give back to the community that helped it found the ingredients that it needed. And so, it joined hands with the "Salud and Musica" Foundation in Peru to help build a school for the unfortunate children. It brings its clients along with its charity project by donating an amount every time it sells a product.
And not leaving out the customers, the company also offers holiday treats with huge product savings. It also gives discounts and special deals every now and then. Example is the free shipping it offers for selected cleaners this week.
Take Advantage of the Free Shipping. Order Your Non-Toxic Cleaners Today.