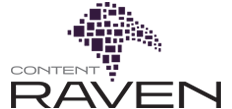 Marlborough, MA (PRWEB) May 29, 2012
Content Raven, a content security company that helps enterprises achieve greater control over their intellectual property as it is being shared externally, today announced that it was selected as one of the winners of the prestigious Red Herring Top 100 North America Tech Startup award.
Red Herring's Top 100 North America program honors the year's most promising private technology ventures from the North American business region. The award, whose past winners include Google, Yahoo!, Facebook and Twitter, is given to companies that demonstrate the ability to transform an industry with an innovative new technology or business model. After being named a finalist, Content Raven was recognized as an official winner at the 2012 Red Herring Americas conference in Santa Monica on May 23rd.
Content Raven has developed a unique cloud-based content control and analytics solution that enables companies to reduce the risk of data exposures and eliminate revenue loss associated with unauthorized access to sensitive and valuable corporate information. It is the first solution to effectively empower organizations with total authority and ownership of their critical intellectual property – no matter what content type it is, where it goes, or what device it is consumed on.
"It is an honor to be recognized as one of the Top 100 companies by Red Herring," said Vasu Ram, president and CTO of Content Raven. "This award is further validation of our singular approach to secure content delivery, which is helping companies across all industries transform the way they share information and achieve complete control of how their outbound content is used."
Winners of the 2012 Red Herring 100 North America award were selected based on their technological innovation, management strength, market size, investor record, customer acquisition and financial health. During the months leading up to the announcement, hundreds of companies in the telecommunications, security, software, hardware, biotech and clean tech industries were evaluated for the award.
"Choosing the companies with the strongest potential was by no means a small feat," said Alex Vieux, publisher and CEO of Red Herring. "After rigorous contemplation and discussion, we narrowed our list down from hundreds of candidates from across North America to the Top 100 Winners. We believe Content Raven embodies the vision, drive and innovation that define a successful entrepreneurial venture. Content Raven should be proud of its accomplishment, as the competition was very strong."
About Content Raven
Content Raven empowers enterprises of all sizes to control intellectual property and other valuable content as it is shared externally. The company provides content distribution and control through the cloud, with usage analytics, to mobile and other devices focused on rich media. Content Raven's end-to-end content control and analytics solution enables users to securely and easily share and track rich media, video, and other critical documents without risk of loss or abuse. Easy to use, with no software installation required, Content Raven is the first and only cloud-based content control solution that supports multiple devices, including mobile, and any type of content format. Companies around the world, including EMC, Gryphon Networks, and Waters, use Content Raven to control how their outbound content is consumed and managed. Content Raven is headquartered in Marlborough, MA.
For additional information, contact:
Laura Nelson or Kaycee Roberts
SVM Public Relations
401-490-9700