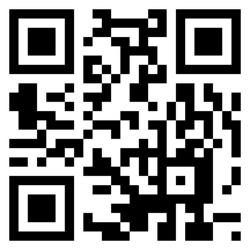 NameFacts.info is a massive database containing thousands of the most popular American names.
Prescott, AZ (PRWEB) May 30, 2012
One of the largest souvenir and gift companies in the nation, LaserGifts, unveiled an exciting new development this week in the personalized market. In their newest venture, NameFacts.info, LaserGifts strengthens the massive selling power of a personalized item by linking it to a comprehensive database that allows shoppers to learn more about their names instantly in the store. Beginning with the new 4D Bookmark Name Program, LaserGifts will add QR codes to each of their future product releases which immediately connect to NameFacts.info when scanned by a smart phone device. Patent Pending status was granted to LaserGifts on this latest breakthrough which electronically links consumers' names to personalized products they are purchasing.
NameFacts.info is a massive database containing thousands of the most popular American names. When a consumer scans the QR code on a LaserGifts personalized item, she is immediately taken to a page about her own name which displays facts about name origin, meaning, and statistical ranking all on her smart phone. She will also find information on celebrities that share her name, translations of her name into various languages, and a fun character analysis based on name numerology. This unique competitive advantage further enhances the most powerful brand in existence, a person's very own name. Not only is a customer gaining satisfaction from seeing her name on a quality gift item, but this technology also allows her to obtain a wealth of information about her name, which she feels was designed specifically for her. This entire occurrence can take place right in the retailer's space, thus pushing the shopper to purchase her own name as well as those of family members and friends so that she can share this amazing personalized experience with others.
If a consumer does not have a smart phone device, she may visit NameFacts.info directly via any web browser. When visiting the website directly through this URL versus a QR code, the user is greeted by a submission box prompting her to enter a name. Therefore, any common first name may be searched to return a plethora of related information and fun facts. This allows a user to search for name of friends, family members, significant others, or even her favorite celebrities.
The 4D Bookmark Name Program from LaserGifts will be available to ship to retailers in mid-July of this year; however, orders may be placed immediately with a local sales representative or directly through company headquarters at 888-674-6612 or via e-mail at sales(at)lasergifts(dot)com.
This high-profit personalized program comes on a stunning oak floor display that customers can spin effortlessly to locate their names. Retailers may currently choose between two amazing 4D graphic themes: playful dolphins or beautiful hummingbirds. The incredible depth that the lenticular images project instantly captures the attention of shoppers in any retail setting. Each full-size bookmark measures 6" x 2 ¼" and brandishes a tassel to better mark a reader's place.
This name program features the best-selling female names, initials, and generic titles for those that can't locate their name such as "Mom", "The Boss", and "Princess". Male-themed generic titles will be printed on an American eagle bookmark for a more masculine look. In addition, the display contains 8 hooks for blank non-name styles, which retailers may fill by selecting from a catalog of over 30 attractive designs. Finally, souvenir retailers may choose to have the name of their attraction, location, city, or state printed on the bottom of each bookmark. No other souvenir item has created such a high perceived value for the tourist market through the combination of the location printing and the personalized touch for such a small investment.
###
LaserGifts is a top manufacturer of quality gift, souvenir, and novelty products. The company currently employs over 100 people between its three facilities that make-up the company's headquarters in Prescott, Arizona, and its national sales force exceeds 200 representatives. In 2009, the business was featured as one of the 500 fastest-growing private companies on the celebrated Inc. 500 Growth Companies list. With its dedication to personal service as well as its inventive and ever-expanding product line, LaserGifts is confident in attaining goals for future growth and profitability.