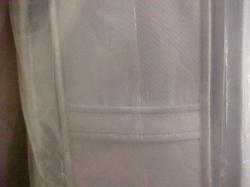 Clark, New Jersey (PRWEB) May 25, 2012
Stop in and visit Orange Mattress - Custom Bedding new showroom located in Clark New Jersey. We are having a store wide holiday sale. You will be able to try Custom Hand made mattresses as well as name brands. The custom mattresses we carry are made to order all natural mattresses. Everyone is on sale this weekend Saturday and Sunday.
We also carry name brand mattresses which are readily available for purchase on site. Cash and carry if desirable. Double sided pillow tops on sale now. Wide selections offered at competitive prices. Delivery, Set up and Removal are available.
Orange Mattress family business has been around since 1902. We still make mattresses the same way our grandfathers have in the past. Originated in Orange, NJ. Customer satisfaction is Custom Bedding/Orange Mattress number 1 priority.
Come down and see us. Get a great nights sleep now!
Custom Bedding - Orange Mattress located at 77 Central ave. Target Shopping Center, Clark, NJ 07066. 732-428-4125 or 800-761-1100. http://www.mycustombedding.com/