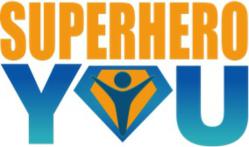 San Diego, CA (PRWEB) May 25, 2012
Lasting corporate sustainability is found within the ultimate, unlimited resource on the planet, the brain. The secrets to increasing innovation can be found within the concept of a Super Hero. Jim Kwik, global expert on brain performance, has assembled the Ultimate Justice League and will reveal the secrets to awakening the super hero within on May 25-27, 2012 in San Diego, CA…all for less than the cost of the movie ticket ($10).
The average person spends about 3-hours reading per day and with the right tools, can reduce that time by half. One hour a day saved equates to 365 hours, or over nine 40-hour work weeks. Multiply that by 100 employees and that equals over nine hundred full work weeks.
According to Google CEO, Eric Schmidt, "Every two days now we create as much information as we did from the dawn of civilization up until 2003." Our world is overloaded with information and flooded with advances in technology that are making everything faster. Yet the world is not learning how to unlock the brain to work more efficiently, effectively and operate at the speed of information and technology.
Jim Kwik has proven that a person can literally download decades of information in a day, learn the best practices to get more out of the brain and retain it. Over 80% of the information learned today is not retained after 72-hours. So the same thinking that has put society in this situation will not get us out of it. The solution is about learning faster and with greater ease.
"Every individual has a super hero inside, it is a matter of unleashing the super powers within us," Stan Lee, co-creator of Spider-Man©.
"The movement is to impact 1 million brains globally. Because we know a true super hero is one that uses his/her unique gifts and talents to impact the world. I have assembled the Ultimate Justice League to combine their forces and share the inner secrets that will help companies increase innovation, brain power and efficiencies," said Jim Kwik, CEO of Kwik Learning. "We can better solve the challenges in our world through innovation, which is ignited by tapping into the ultimate natural resource, the brain."
Jim is gathering the Ultimate Justice League at The SuperheroYou Conference, which is a two and a half day event that brings the message to attendees from around the world via a live stream, all for less than the cost of a movie ticket ($10).
It is the ultimate gathering of lifelong learners who are ready to claim their true gifts and unlock new strengths so they can overcome the villains of stress, overload and potential burnout.
The Ultimate Justice League (Speakers) on May 25-27, 2012 San Diego, CA include:

Peter Diamandis - Founder, X Prize Foundation & Co-founder, Singularity University
Marilu Henner - Actress & Author of Total Memory Makeover
Sir Ken Robinson - World-Renowned Education & Creativity Expert
Scott Flansburg - The Human Calculator & Author "Math Magic"
Steven Kotler - Founder, Flow Genome Project & Co-Author "Abundance"
Tana Amen, R.N. - Nutrition & Fitness Expert, Author
Matt Weinstein - Founder and "Emperor" of Playfair, Inc.
Jim Kwik - Founder, Kwik Learning & Curator, SuperheroYou
About Super-- This program will bring you the most powerful brain building & speed learning skills you've ever encountered… in one supercharged, fun and exciting weekend. SuperheroYou is a global community of lifelong learners passionate about personal and planetary transformation. A movement for better brainpower and mind-skills. We're looking to thrive in an ever growing age of information and fast paced technology. This online hero headquarters is your place to learn & share intelligent ideas, gain mental abilities and stay on the cutting edge of the latest in brain health, memory fitness and mental performance. For more information go to http://www.SuperHeroYou.com or contact Sheila Stewart at 303-378-2022.
For a media pass and additional information on the press conference to be held live and streamed live Saturday, May 26, 2012, please email: sstewart(at)sheilastewart.com