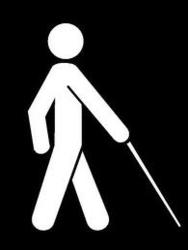 Project 20/20 helping blind veterans find employment
Washington, DC (PRWEB) May 28, 2012
The Veterans Workshop has announced it is training blind veterans this Memorial Day with a new project called 20/20.
"20/20 is a play on sight and perfect vision," said Fred Taylor, spokesman from Tampa, FL.
"We adjusted our training programs for blind veterans by using professionally skilled instructors, we can now announce that a donation of twenty dollars will support and pay for twenty minutes of virtual training to a blind veteran." This new "Veteran Relay Service" training comes remotely to blind veterans in twenty minute blocks. This training allows two distinctly disabled veterans to "Pair up" and communicate.
First trained is 89-year old Emory Finefrock of Yukon, Oklahoma, a Navy veteran of WWII who is blind. "I am pleased to announce that I have been trained, remotely and with patience," said Finefrock.
The Veterans Workshop, a national veterans charity has trained Finefrock and other Blind American veterans to highlight the dismal job opportunities that exist for Blind American Veterans.
"The unemployment rate for those men and women who have given their site and those who have given their hearing during the war on terror is greater than at any time in our countries history," said Fred Taylor, spokesman for the Veterans Workshop.
Hopefully the American public will support a program that teaches Blind Veterans a new skill and allows then to once again participate in our society, said Taylor.