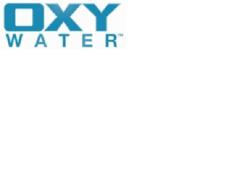 "Sugar alcohols can have a laxative effect or other gastric symptoms in some people, especially in children."
Columbus, OH (PRWEB) May 25, 2012
OXYWater, A new healthy drink is gaining popularity across America because it is a zero calorie, zero carb, natural fruit flavored beverage with all the good stuff and none of the bad stuff. OXYWater is a smart option for people with diabetes because it helps diabetics maintain good control of blood sugar and is safe for those sensitive to phenylalanine.
Diabetics manage their carbohydrate levels on a daily, and often, on an hourly basis, because managing carbohydrate levels helps to maintain healthy blood sugar levels. Reaching for sugar free beverages which contain artificial sweeteners is common for diabetics, but this is not without concern. Though FDA approved, some artificial sweeteners, including the commonly used aspartame, can have a negative effect on the body. According to the American Diabetes Association, "Sugar alcohols can have a laxative effect or other gastric symptoms in some people, especially in children." OXYWater contains the natural sweetener, Stevia Rebaudioside A, and because it is 100%healthy, it can be enjoyed by everyone without causing these uncomfortable and potentially unsafe gastric symptoms.
OXYWater is also the ultimate healthy hydration beverage for people who are sensitive to phenylalanine. Phenylalanine is contained in many artificially sweetened drinks, but is not present in OXYWater. OXYWater is 100% healthy and safe for those who are sensitive to phenylalanine. Healthy never tasted as good as OXYWater's six flavors, Cherry Pomegranate, Island Citrus, Passion Berry, Peach Mango, OXYWater Pink and OXYWater Black. The cramps, gas and diarrhea that come with some sugar free food and drink products may be a thing of the past when you choose the ultimate drink of OXYWater.
No other flavored drink matches the health benefits of OXYWater. The oxygen in the beverage gives the drink it's light and crisp taste. OXYwater contains B vitamins, trace minerals, and electrolytes, making it a superior, but natural recovery water. All together, one serving of OXYWater provides the antioxidant power equal to three servings of fresh fruit, and has none of the sugar, artificial sweetener, or carb load that diabetics must closely monitor.
OXYWater is the ultimate healthy hydration drink for everyone, including diabetics, women, men, athletes, kids, and the elderly. Look for OXYWater on the web at http://www.tryoxywater.com/ or at Whole Foods, Discount DrugMart, Meijer, Walgreens, Giant Eagle and other grocers in your area.