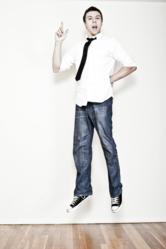 We're going to take over the world.
Henderson, NV (PRWEB) May 25, 2012
Tiecoon's success on Amazon depends on the feedback provided in the surveys distributed by Amazon, which has been resoundingly perfect in all other aspects of Tiecoon.com's high quality necktie business. The Tiecoon.com support team works long and hard to ensure all customer expectations are met. Even while still working out a few technical integration issues, Tiecoon.com maintains a 100% satisfaction rating on Amazon.com.
Tiecoon.com in coming weeks will start to see an increase in traffic on Amazon.com. For Tiecoon to have more traffic funneled to its men's tie and accessories store front a few benchmarks must be met. The consistent, positive customer feedback helps tremendously, this moves Tiecoon.com's ranking on Amazon. Also the longer Tiecoon is on Amazon to more embed the store is, ultimately becoming an Amazon staple.
Tiecoon.com must keep its inventory fresh also to keep its core and Amazon based clients happy. Slated for the end of June are 100s of new styles of men's and boy's neckties. Ranging from orange boy's clip-on ties to fancy black bowties. Tiecoon.com has selected great patterns including blue silk, lots of narrow purple ties, and great everyday wear extra long ties.
"Our Amazon.com decision has been a good one," says Jesse Pederson, president of TCDC Corporation. "We look forward to becoming an Amazon staple through perfect customer service and our classic affordable neckwear. We're going to take over the world."