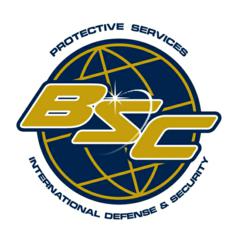 Memorial Day is a time to honor our fallen heroes, and pay tribute to the family members who have lost loved ones during combat.
(PRWEB) May 26, 2012
Memorial Day Weekend, a time which commemorates fallen soldiers of war, and pays respect to family members who have lost loved ones in combat. The holiday has evolved into a festival filled three day weekend involving traditional American pass times such as barbecuing, boating, recreations and sporting events. South Florida remains a popular destination for the three day weekend, and South Beach feels it most. Miami security corporation Bryant Security Corporation reminds the community what we are celebrating for and how to keep safe while joining in the festivities.
South Beach is home to the 13TH Annual Urban Beach Week 2012 during the Memorial Day weekend. Last years horrific shooting, has the Miami-Dade and other participating Police Departments on high alert, and are planning to send 600 officers to keep the peace in the anticipated crowds of 300,000-350,000. "Memorial Day is a time to honor our fallen heroes, and pay tribute to the family members who have lost loved ones during combat. Celebrating is a nice way to come together and show respect for the holiday." says Shay Ben-David, President of Bryant Security. Bryant Security advises all locals and tourists to follow some simple safety guidelines to ensure safety while honoring our fallen heroes.
Safety Guidelines:
-Night Club Safety: Besides dancing and meeting new people nightclubs are known for drinking. If you are of age this is fine but never drink so much that you lose your natural senses.
-Clubs are notorious for fights. If a fight breaks out move away from the area as quickly and safely as possible.
-Always know where the exits are at all times in case evacuation is necessary
-Absolutely never leave your drink unattended NEVER not even for a few seconds
-Keep your distance from people that you do not know. Alcohol affects different people in different ways from a state of relaxation to a violent state
-Never drink and drive. Always have a designated driver. (Nearly 34,000 people loss their lives in alcohol related accidents last year. Nearly 200 of those were children under the age of 14)
-Follow your instincts. If you don't feel safe, you probably aren't safe
-While on the beach listen to your body for symptoms of heat exhaustion
-Lastly, please remember that Memorial Day is to commemorate those soldiers who lost their lives fighting for our freedom. Sometime throughout the weekend stop and listen to the harmony of our national anthem coming from their souls.
For more safety tips, please call Bryant Security at 305-405-4001 or logon to their website for more contact information.
About Bryant Security
BRYANT SECURITY is one of South Florida's most established and well diversified security companies. Providing South Florida guard services armed and unarmed in the Miami-Dade and Broward Counties, this family owned and operated business has proudly served and protected the community, property and people since 1985.
Offering innovation, quality, professionalism, resourcefulness, experience and flexibility, this makes Bryant Security the security services industry leader of South Florida. Mandating skilled manpower, teamwork, expertise, specialty knowledge and Miami trained security officers to demonstrate precise and flawless conduct at all times. From executive level protection to CCTV Camera and Entry Systems, they demand the very best! Each protection task private or public that their protection officers undertake calls upon their extensive training which focuses on ensuring the security and safety of your company, property and staff.
When you select BRYANT SECURITY you are ensuring that your facility will enjoy the highest possible degree of Miami professional security. Their management team consists of hands-on leaders who will work directly with you in planning and implementing your campus' security and contingency planning needs. BryantSecurity.com or 305-405-4001