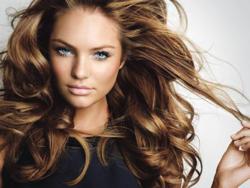 K-PAK is simply superb. It is very nourishing and helps hair become soft and look alive
Miami, FL (PRWEB) May 26, 2012
TheBeautyPlace.com, a leading online retailer of beauty products at discounted prices, announces the debut of Joico hair care products to their select product lineup. Joico offers shampoo, conditioner and hair treatments targeting dry, damaged hair, to smooth and provide anti-frizz protection, to moisturize and hydrate hair, and fast becoming a best seller, hair color protection.
Joico K-PAK contains the highest concentration of Quadramine Complex to treat and protect dry, damaged hair. This formulation contains keratin, a natural protein that makes up about 88 percent of your hair. Dry, damaged hair looks dull, unhealthy and is prone to breakage because it has lost most of this protein due to several factors like chemical processing or the use of styling tools. This popular line delivers the ultimate in achieving healthy hair because this formula contains about 19 amino acids that adhere to damaged hair working to rebuild and strengthen it. "The K-PAK line is simply superb. It is very nourishing and helps hair become soft and look alive again, " stated Rebecca, lead beauty consultant of TheBeautyPlace.com.
From thick and coarse, to fine and frizzy, Smooth Cure by Joico is ideal for achieving long-lasting smoothness and frizz-free results. The shampoo and conditioner is recommended for curly or thick hair types because of this hair type's tendency in being difficult to manage. Thick and coarse hair is strong and resilient and it is common to use a chemical process to achieve manageability. Smooth Cure is free of chemicals and is proven to provide 24-hour humidity protection and a reduction in frizz. "The conditioner leaves hair dramatically softer and smoother. Very curly hair is calmed and curls look very defined," stated Rebecca.
Moisture Recovery supplies dry hair with moisture and hydration using sea ingredients. Hair is hydrated, smoother, and with more elasticity after use. It is a very popular choice for dry hair types.
K-PAK Color Therapy is the hair care line's best-seller because clients praise its effectiveness in preserving hair color. "Hair coloring is a major investment for many clients and hair color has to stay looking alive well after a couple washes, if not it is washing down the drain your investment," stated Rebecca.
TheBeautyPlace.com is a leading online retailer of professional beauty products for hair and skin care needs. Find some of the industry's top beauty brands at extremely competitive prices. Hair products offered by TheBeautyPlace.com range from professional flat irons to products for hair loss. Quality skin care products address skin concerns from anti-aging to acne-prone skin.
Follow TheBeautyPlace.com
On Twitter: @TheBeautyPlace
On Facebook: Facebook.com/pages/TheBeautyPlacecom/125435188536?ref=ts
TheBeautyPlace.com Blog: http://www.blog.thebeautyplace.com