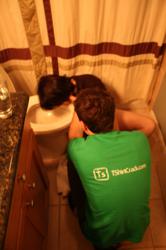 Finally...!
(PRWEB) May 25, 2012
Tshirtcrack.com combed the country for the best tshirt printer it could find. The perfect balance had to be reached without compromising funny t-shirt quality. Now the second challenge was to not compromise affordability. Tshirtcrack.com is the affordable graphic tshirt website and had to stay that way. Once again the best rude and offensive tshirts can be purchased.
Tshirtcrack.com has worked closely with the new supplier. The decisions and compromises that have been reached are good ones. High quality shirts and great quality prints for an unbeatable price are just a few clicks away.
Tshirtcrack.com is set to start working on a whole new variety of shirt prints, hoodie pictures, and offensive graphic t-shirt art. The T-Shirt support team hopes to have the new vector created images done and available for purchase by late summer.
"Finally a high quality and affordable shirt printer has been found," says Jesse Pederson, president of TCDC Corporation. "Though it was not easy, Tshirtcrack.com will not have to raise its prices or sacrifice its quality!"