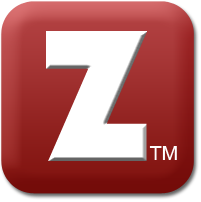 The Easy Way to Treat Your Friends
Durham, NC (PRWEB) May 27, 2012
THE Blvd at the Beverly Wilshire, A Four Seasons Hotel, has partnered with ZipTreatTM, a social and mobile ecommerce platform that allows friends to treat others to drinks, meals, and desserts despite differences in geographical locations.
"We are very excited to offer our guests this unique and cutting edge way for friends to celebrate" said Anthony Frunzi, Assistant Director of Food and Beverage at the Beverly Wilshire. "We have been looking for innovative ways to engage social media with our brand, and we believe that ZipTreat's platform provides the ideal way to build a successful social and mobile offering."
ZipTreat is a phenomenal new application that incorporates social media into everyday life. ZipTreat allows you to treat a friend in another city in celebration of any special event, as if you were there in person.
James McPherson, co-founder and CEO said, "It brings us great pleasure to partner with the Beverly Wilshire. Not only are they an iconic brand, but they have been very open to using innovative technology to provide the 'next best' experience for their guests. Our platform is uniquely suitable to creating the kind of 'Social Media Experiences' that can be a key differentiator in allowing local hospitality to be sociable and generous with friends."
About The Blvd:
"Located in the heart of Beverly Hills, CA, THE Blvd is the ideal spot to enjoy a leisurely breakfast, a power lunch, an afternoon break or a sophisticated dinner. Or, for the perfect see-and-be-seen atmosphere, check out the inviting outdoor patio overlooking Rodeo Drive. The Blvd's menu, created by Executive Chef Gilles Arzur, includes cuisine with global influences as well as traditional menu selections. Guests can also enjoy live music in The Blvd every weekend. On Fridays and Saturdays, the lively David Sparkman Band performs from 9:00 pm to 1:00 am and on Sundays, solo rock guitarist Mark Castrillon plays from 8:00 pm to 11:00 pm.
For reservations, please call 310.385.3901 or visit http://www.theblvdrestaurant.com. For up-to-the-minute news and updates, follow us on Twitter @BeverlyWilshire or facebook.com/BeverlyWilshire."
About ZipTreatTM
Founded in 2011, ZipTreatTM, Inc. is the first solution for picking up the tab for someone else using existing mobile and social media technologies. The company's aim is to enable its customers to be generous with their friends, to treat their friends on special occasions when they themselves cannot be there. ZipTreatTM also is a way to introduce friends to great local places if they are new to a location or just visiting. Our first-of-its-kind technology enables merchants to use a framework and tool set to ground shared social information back into the local economy and in real celebratory experiences.
For information, please call 301.467.7286 or email jmcpherson(at)ZipTreat(dot)com, or visit http://www.ZipTreat.com and download the ZipTreat app in the iTunes Store.