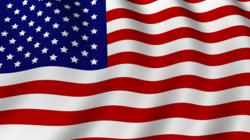 Jim Van Dyke, the master owner of the Colorado Springs area, states, "Although I didn't know it at the time, [my military service] became a foundation for running the franchise business I have now."
St. Louis, MO (PRWEB) May 27, 2012
Stratus Building Solutions is the #1 Commercial Cleaning Franchise, as ranked by Entrepreneur magazine, and places heavy emphasis on the professional development of military veterans. Franchising is a natural follow up to military service and can provide a successful transition to civilian life.
With memberships in the International Franchise Association's VetFran, a special Stratus Veteran Program and many veteran franchisees in the Stratus system, the company is well versed in how to apply the learned behaviors from the military to running a Stratus franchise.
Military personnel are typically dedicated individuals and often used to following a system, which makes them an ideal franchise candidate. At Stratus, all the procedures are learned in training, so no prior experience is necessary. They provide comprehensive administrative and sales support which allows the franchise owner to focus on producing quality performance.
Stratus Building Solutions also offers the Stratus Veteran Program, which offers 10% discount off the franchise fee for any of the unit franchise plans. This program is available to all veterans who have received an honorable discharge from the U.S. Military. Some regulations apply and can be learned about in detail at a local Stratus office or by calling 877-731-2020.
Jim Van Dyke, the master owner of the Colorado Springs area, states, "Although I didn't know it at the time, [my military service] became a foundation for running the franchise business I have now."
VetFran, a strategic initiative of the IFA, was born out of the late Don Dwyer Sr., founder of the Dwyer Group, who understood that the skills and operational excellence learned through military service translated into owning and running successful franchise businesses. For more information on IFA's VetFran program, please visit http://www.vetfran.com.
Stratus Building Solutions franchise benefits include orientation and training, customer referrals, administrative and accounting support, pre-arranged credit lines, access to insurance and surety bonds, financing options, promotional support, and other advantages. The company's headquarters are at 1976 Innerbelt Business Center Drive in St. Louis, Missouri.
For more information, please visit http://www.stratusclean.com or call Stratus Building Solutions at 877.731.2020. Media contact: Dennis Jarrett, Chief Executive Officer.