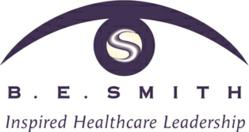 Michael has a proven track record of enhancing revenue growth and successfully translating complex financial concepts into information that is understandable and actionable.
LENEXA, Kan. (PRWEB) May 29, 2012
After conducting a nationwide executive search led by healthcare leadership solutions firm B. E. Smith, Sheltering Arms in Richmond, Va., has hired Michael Dacus as chief financial officer. An experienced financial executive, Dacus will assume his new duties at Sheltering Arms immediately.
"Michael has a proven track record of enhancing revenue growth and successfully translating complex financial concepts into information that is understandable and actionable," said James Sok, president/chief executive officer, Sheltering Arms. "Michael is a great addition to our senior-leadership team."
Prior to joining Sheltering Arms, Dacus was CFO at East Cooper Medical Center in Mount Pleasant, S.C., a Tenet Healthcare facility. Dacus served as a key member of the senior leadership team and directed all financial aspects of the hospital.
"Sheltering Arms needed an experienced healthcare CFO with a demonstrated ability to ensure the organization's strong financial margin while leading the development and implementation of growth strategies," said Teresa Collins, vice president of senior executive search for B. E. Smith, which conducted the national CFO search for Sheltering Arms. "Michael's skill set was exactly what they were seeking."
Dacus earned master's degrees in healthcare administration and accounting, and a bachelor of science degree in business administration at the University of North Carolina at Chapel Hill. He is a certified public accountant, certified internal auditor, certified fraud examiner and a certified tax resolution specialist.
About Sheltering Arms:
Sheltering Arms has a 123 year legacy in the greater Richmond, Va. area. Every patient comes to Sheltering Arms with the common goal to reconnect with life. By combining innovative technology and techniques with a highly skilled and nurturing staff, Sheltering Arms works with its patients to face their challenges with new energy and purpose. They help their patients find the Power to Overcome the obstacles of debilitating neurological and orthopaedic illness and injury with a complete range of physical rehabilitation and wellness services. Sheltering Arms has two inpatient hospitals and nine outpatient clinics as well as a home healthcare division and a day rehab program. One of its most recently introduced signature programs, the iWalk Recovery Center, was launched to assist patients with acute and chronic conditions that interfere with walking ability. For more information on Sheltering Arms' array of treatment venues and options, visit http://www.shelteringarms.com.
About B. E. Smith:
Founded in 1978, B. E. Smith is a full-service healthcare leadership solutions firm and the top-ranked provider of senior-level leadership services, including Interim Leadership, Executive Search and Consulting Solutions. Veteran healthcare leaders and regional healthcare experts partner with each client to create customized solutions. B. E. Smith's proven methodology has resulted in the recent placement of more than 600 leaders into healthcare organizations worldwide. The firm utilizes a comprehensive sourcing strategy incorporating the latest marketing techniques, association partnerships, social networking and the largest database of skilled senior-level healthcare leadership in the industry to deliver immediate results in today's complex healthcare environment. For more information, visit http://www.BESmith.com or call 877-802-4593.