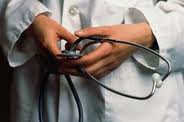 denture cream contains zinc, and chronic excessive use may result in hypocupremia and serious neurologic disease
San Diego, CA (PRWEB) May 29, 2012
The media spotlight is often a double-edged sword. No one knows this better than people who suffer from Denture Cream severe adverse events. And yet, gossip and rumor-mongering aside, the real story here is being overlooked according to Sean Burke of AttorneyOne.
According to court documents, on May 14th, 2012, Texas resident, Jeffrey Keck, filed a lawsuit in Philadelphia's Common Pleas Court (case no. 120501122) alleging that he suffered physical injuries from his use of Fixodent. Fixodent is a denture adhesive cream manufactured by Procter & Gamble. This lawsuit is filed as a short-form complaint in the master denture adhesive cream litigation at Common Pleas Court. In the lawsuit Keck alleges that he suffers from zinc toxicity, nerve damage, kidney and liver failure among others as a result of his use of Fixodent from 2001 until the present.
A study published in the General Dentistry issue of April 1st, 2011 revealed that excessive use of zinc-based denture adhesive cream may cause neurological damage and other problems from zinc poisoning. The study was conducted by the University of Maryland.
AttorneyOne.com, a recognized authority on law, can provide helpful advice and simple solutions including how to get in contact with legal counsel so that, in case of Denture Cream severe adverse events, someone can easily and inexpensively deal with it. As Mr. Burke, director of Media Relations for AttorneyOne.com, added, "What all this information really illustrates is that threat from Denture Cream remains. For that reason, our focus should squarely fall on getting the word out and assisting people in finding the right legal assistance."
In February 2011, the FDA called for the removal of zinc from all denture adhesive creams. In 2008, the American Academy of Neurology published a study on Denture Cream concluding that "denture cream contains zinc, and chronic excessive use may result in hypocupremia and serious neurologic disease."
AttorneyOne.com has further information on Denture Cream lawsuits including how to get in contact with legal counsel.
Headquartered in San Diego, CA Attorney One was founded in 2004 and is not a law firm. They offer a nationwide legal service which helps consumers find the best representation for their legal needs. You can learn more about Denture Cream at our website. You can also find us on Facebook at http://www.facebook.com/AttorneyOne. Checkout earlier news from us at http://www.prweb.com/releases/2012/5/prweb9543735.htm.