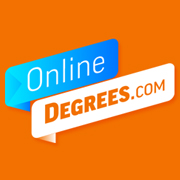 We created this infographic because we wanted to know -- is Siri living up to all the hype?
Foster City, Calif. (PRWEB) May 30, 2012
OnlineDegrees.com, a leading education site since 2003, recently launched "Siri, why don't you understand me?," an infographic that explores how iPhone 4S owners are using Apple's new Speech Interpretation and Recognition Interface (S.I.R.I. or Siri).
Marketed as a digital assistant, Siri purports to help with a variety of tasks, including playing music, finding sports scores or creating secure passwords. However, according to a Parks Associates study, iPhone 4S owners typically use Siri for much simpler tasks, such as making phone calls, searching the Web and sending text messages.
"When the iPhone 4S was released last year, there was plenty of speculation about the new software," said Kevin Phang, spokesperson for OnlineDegrees.com. "We created this infographic because we wanted to know -- is Siri living up to all the hype?"
While an overwhelming 87 percent of iPhone 4S owners say they use Siri at least once per month, the new feature still poses a number of challenges. For example, background noise often makes it difficult for the voice recognition system to understand commands, and Siri has trouble understanding accents.
"I think users were, and still are, excited about Siri," added Phang. "Technical issues have frustrated some, but for the most part, it looks like consumers are generally pleased and want to learn more about Siri's capabilities."
Although many users ask Siri to perform only basic functions, the Parks Associates study also revealed that 51 percent of iPhone owners feel it is "extremely important" that their next phone have a Siri-like feature.
For more information on this infographic, or others like it, follow @OnlineDegrees on Twitter and Facebook.
About OnlineDegrees.com
OnlineDegrees.com is a leading education resource focused on connecting thousands of visitors with the information they seek about online education and degree programs. Site visitors can easily research schools and connect with the providers of the career training they needed to succeed. OnlineDegrees.com is owned and operated by QuinStreet, Inc. (NASDAQ: QNST), one of the largest Internet marketing and media companies in the world. QuinStreet is committed to providing consumers and businesses with the information they need to research, find and select the products, services and brands that meet their needs. The company is a leader in visitor-friendly marketing practices. For more information, please visit QuinStreet.com
###