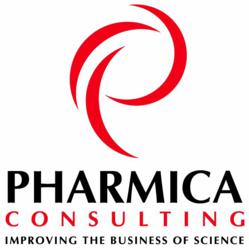 Attendees will be surprised by how much their industry colleagues have done with SharePoint
San Diego, CA (PRWEB) May 29, 2012
Pharmica Consulting has long filled the role of life sciences expert in SharePoint and collaboration. As part of its continued service to the industry, Pharmica will host its 7th SharePoint workshop on October 4th in San Diego, CA. The one day conference will highlight real world case studies and help the industry better understand how SharePoint can be effectively used throughout various life science environments.
"Over the years, we've had a ton of requests to hold one of our SharePoint conferences a little closer to our friends on the West Coast," said Matt Kiernan, Partner with Pharmica Consulting. "Back in February we were hit with even more requests while at the SCOPE conference, so we finally gave in."
"We've had some people from California attend the previous conferences in Princeton," said Eric Lake, Partner with Pharmica Consulting. "But of course that's a bit of a trip for them, especially for smaller companies that might not have a huge travel budget. That's the great thing about holding the next SharePoint conference out west – there's a ton of small to mid-size companies out there, all of which could most likely get huge benefits from properly implementing SharePoint. I think they will be very surprised to see all of the things their colleagues from around the industry have done with it."
"We're already lining up speakers, and have a couple of them confirmed," adds Greg Cohee, Pharmica's head of eClinical Services. "There are going to be some interesting topics, and I think we'll probably have some open discussions since attendees seem to get a lot out of those. We'll be announcing some more details soon, so stay tuned!"
Those interested in learning more about Pharmica Consulting's service offerings can visit http://www.PharmicaConsulting.com. To request additional information, please contact Eric Lake at 973-945-4482 or Greg Cohee at 215-579-1650.
About Pharmica Consulting - Pharmica Consulting, one of the life sciences industry's leading consulting firms, provides a variety of offerings designed to help pharmaceutical and biotech clients achieve true Operational Excellence. Consultants at Pharmica invest the time needed to truly understand a client's specific challenges—and tailor solutions to help them create a more profitable business environment. Pharmica Consulting knows how to build effective strategies—and deliver against those strategies as promised.