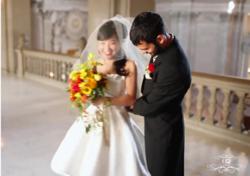 San Francisco, CA (PRWEB) May 27, 2012
San Francisco based, Bay Area wedding videographer Alex Kon announces City Hall wedding packages.
Alex is the owner and director of IQvideography and a passionate videographer.
Mr. Kon says, "I feel most alive when I hold the camera in my hands. When I point at a subject, the subject becomes alive.
What I love most is holding my camera and being the director of photography, just like in films. It's what I wake up thinking about everyday. My cameras are my tools; wedding movies are my form of artistic expression.
The bride and groom are the stars, I am merely the observer, creating a wedding video in a cinematic style. And my specialty is a stylish, slightly stylized video. I don't want to simply record the events of the day in an obvious and plain way. I want to create a modern, clean, and interesting video. A video that will hold your interest every time, all the time."
Besides the San Francisco City Hall wedding package, IQvideography also offers various other plans, including multiple scenarios like "Love Story", "Save The Date", "Highlights" and "Main Feature" and corporate video production.
Deepali & Ajay, the customers of IQvideography say, "All we can say is wow! Truly, we have no other word. Your highlights video of us on our wedding day was purely phenomenal.
We never would have thought videography was something that could so deeply capture our expressions and emotions.
Your fine editing made us feel we were a part of movie and we were the stars! You are undoubtedly such a talented individual, and we are honored that you were available to film our day. It was such a pleasure to work with you. Your calm demeanor, professionalism, and skill are qualities in you that we admired."
Visit http://www.iqvideography.com/city-hall/ for more information about San Francisco City Hall marriage video and photography packages.