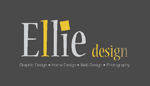 Ashburn, VA (PRWEB) May 31, 2012
Ellie Design is pleased to inform everyone about our new policy of all affordable rates. This new policy will ensure all our customers receive professional design service with prices they can afford. There is no need to break the piggy bank in exchange of a great website from now on!
Blending visual arts with valuable content is something that is easily achieved for anyone through Ellie Design. Additionally, the company specializes in various tasks such as brochure creation and poster design that add an extra value for the emerging companies. Having been in the field of web design for several years at a stretch offers an edge for the company over its competitors. There are creative designers available with the firm who are proficient in offering the best models for interior designing as well. Every service is bestowed with a couple of features that represent the websites of customers in a unique manner.
Affordable prices are charged in return for the valuable services like logo design that are provided by the designers and developers at Ellie Design in the form of special packages. Regular customers can have even more advantages in the form of flexible website design offers as well. Free website hosting for a limited period and customized creation of websites are some of the services that are provided depending upon the situation. Instead of spending huge amounts of money on other website designing firms, it is better to rely on the services offered by a seasoned firm like Ellie Design.
The creation of an ecommerce website will be more realistic only when the website design reflects the corresponding firm's policies. Moreover, customers too will be able to relate their requirements with the firm in a perfect manner. As far as the looks of a website are considered, having a good logo design based on a simple concept is always suggested, such as the one offered at Ellie Design.
Several web design companies are available in the software market vying to provide best services for the customer. Ellie Design is one such firm that provides attractive designs as per customer expectations. As part of marketing strategies and to improve business, some firms even boast of free packages, such as free hosting of website for year. However, taking such offers into consideration depends upon the kind of website design formats provided. The best way to choose the services of one of such companies is to get a sample designed. Basically, the task of logo design could be given in order to determine the quality levels.