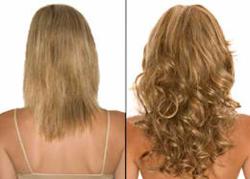 Some Extensions methods are safe and grow natural hair. Got to know where to go...
Atlanta, Georgia (PRWEB) May 27, 2012
Hair Extensions of Atlanta announces new salon in Johns Creek, Georgia called Hair Culture Extensions http://www.haircultureextensions.com. There are an increasing number of salons offering Hair Extensions in the city of Atlanta. Hair Culture's clients come to them in North Georgia from everywhere. Understanding the various methods will help you make a wise decision when investing in Hair and a new look.
We asked Hair Culture's Master Extensionist some questions that should help those researching the possibility of getting hair extensions. Hair Culture has a Master Hair Extensionist who has been trained and conducts training for top Hair suppliers; Great lengths Hair Extensions, Cinderella Hair, So Cap, and Ultratress which are all methods of strand by strand extensions, skin weft, tape, keratin tipped, I-tipped hair, One Step. They are also known for Novalash eye lash extensions, lace front wigs (Cancer, alopecia) and facials. Hair Extensions of Atlanta was one of the few salons 6 years ago to offer the various methods of hair extensions in the Atlanta market. While salons continue to struggle, Hair Extensions of Atlanta reputation reaches outside of the US. Clients from other states and countries come for their expertise, knowledge and privacy offered by the staff.
When researching about damage to natural hair we found Micro linking to be the method of choice. It does not use glue, heat or chemicals. We checked the average price for strand by strand in Atlanta. Prices were $1250-$2000 for full head of 18 inch extensions. Hair Culture Extensions of Johns Creek has an introductory offer this summer of 50% off their normal pricing to introduce new clients to hair extensions. Prices for the month of June 2012 will be $499 and up which includes the hair, install, cut and style 404-721-4072.
After reviewing all the methods we preferred Micro link Extensions. Micro links can last up to 12 months with 2-3 months maintenance. We asked Hair Culture why are people willing to come from so far for this method? Lisa stated, "Clients come for a free consultation because we are makeover specialist. We speak frank with them in areas of coloring, and hair design. We offer 100% Premium Human Hair Extensions for all textures (European, African American, Brazilian, etc.). Our prices are significantly lower than most of the salons with the same quality hair. Lastly, although we are a full service salon we do strand by strand hair extensions every day. Most salons may do extensions once a month. Last question, how do you know which method to use if you have European or African American hair? The answer was surprising to find hair weaving is not hair extensions. Strand by strand is great for all hair types. It's mainly used by Caucasian women. The African American market is realizing the savings by going with strand by strand. It is still heavily driven Caucasion female extension method.Through a number of interviews we found those who left sew ins for strand by strand by far had versatility with hair styles in regards to ponytails and updos. Lastly, hair weaves can cause itchy, scratchy scalp due to the fact it's hard to clean scalp with weaves and hair doesn't smell as fresh. Something a lady needs to think about when on a date or with husband.
Ask the right questions your looks are an investment.
Hair Culture – 404-721-4072-Extensions http://www.haircultureextensions.com specializes in all hair extensions and hair replacement methods for women and men for over 6 years in the Atlanta area. T