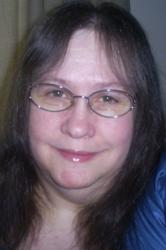 'Mislaid equaility': The art of giving others rights of freedom to behave how they please without giving the same rights to yourself
New York, NY (PRWEB) May 27, 2012
In an interview with successful author and blogger, T.S. Dickey OnyxOne Magazine asked the writer to address her newly coined term, 'Mislaid Equality' and how the concept of applying 5 Self-Help Steps allows one to break free from the stigma of public opinion and live life or have the relationship anyone may want.
Our discussion with Ms. Dickey clearly showed that she had experienced the pain of scrutiny after exercising her freedom to enjoy life without boundaries. 'Of course, I was not extreme," she stated, "just interested in why women had different rules imposed upon their privacy than men did."
The author claims, by applying the principles gleaned from a 12 month research project interviewing men and women in happy and unhappy relationships, women who wanted to date younger men, and men who wanted to date older women - the barriers preventing these relationships from ending or beginning were effectively dissolved when the people used honesty instead of deceit.
These 5 Self-Help Steps are explained by T.S. Dickey below.
Learn To Identify the Inner Self:
'Avoid the stigma attached to building self esteem, gain freedom of decision to date whomever freely, eliminate the reasons preventing a public 'coming out' and brave the turbulent waters represented by family, children and friends.'
What Is It?
'Mislaid Equality - the art of accepting another's 'right' to be free while denying one's self the same right. For generations, women have blocked their success because of honorable sacrifice.
The Baby Boomer generation built on the groundbreaking efforts of Susan B. Anthony to unblock their paths without sacrificing any of their femininity. They were able to become corporate executives at the same time they were raising successful families.'
Decide What Is Wanted versus Desired:
'Get rid of mislaid equality; double standards that exists in someone's life that is used against one's self. Mislaid equality permits the action of another to bring misery into someone's life while that behavior would never be placed by the recipient on another. Instead, remove the behavior from affecting one's life negatively by not accepting another's disregard.'
Give The Self Freedom to Live Life:
'Make sure to do the best that can be done when influencing another's life. However, do not sacrifice the goals, dreams and plans on one's self in order for another to be happy. Offer another the choice to build upon their life with support provided but do not do all the work.'
Create Magic and Gain the Self-Esteem: say 'No, my choice, and choose to be free without allowing anyone to attempt to block the growth path:
'Give the self permission to pursue goals and objectives that have been identified as representing personal definitions of success. Take control of and make the decisions that guarantee personal happiness.'
Our staff wanted to learn how the author came up with these 5 Simple Steps, so we asked. T.S. Dickey informed us that her quest started on a personal basis.
'When experiencing the mislaid art of equality, the inner self became a perpetrator. Deciding that Susan B. Anthony, a personal historical favorite, would have wanted me all women to have every right the male counterpart held, even the right to date whomever chosen began a journey toward researching the subject of acceptable behaviors between men and women.
As a writer, wondering what it would be like to place this research findings into novel form, deciding it was the least I could do for many of the women out there who need to be set free to live life as they choose, gave birth to the idea to use this journey as the subject of the book.
One could say it was a gift to women everywhere – a peek into the life of a responsible, accomplished, free thinking woman who just happened to become a 'cougar'.
The concept gave the freedom to live this life while not taking away the support system and concerns provided to everyone who held important such as family and friends. Understanding mislaid equality and how it worked helped to turn that internal conversation off once and for all and take action over life's path.
These 5 simple lessons will help anyone, especially women, learn how to navigate the mine field of relationships whether it is with a daughter, mother, regular or younger man. By observing the leading lady, LisaBella Mahogany, remain an honorable woman while enjoying the heat of a romantic relationship with a younger man, allows anyone to realize "I can be in a relationship like that!"
Now anyone can take control over their own life. Peek into LisaBella's and use it as an example. The books, THE MAKING OF A PRIME COUGAR and THE PRIMECOUGAR'S CUB (http://www.tsdickey.com) are a roadmap for standing the ground, creating a successful relationship in any situation or just dating a younger man if that is a preferred choice. Meet her friend, Sandra and compare the two techniques each uses while dealing with their relationships.
(http://www.coffeetimeromance.com/BookReviews/themakingofaprimecougarbytsdickey.html),
Create magic and gain the self-esteem to say 'no -- choices are everywhere, choose to be what is wanted and take power over life's path on whatever is choosen to do. Believe there is a built in protection against misusing another person because mislaid equality makes one aware of how badly it feels.
There is no boundary on the level of people (not just younger men) strange attractors such as confidence brings with knowledge of this type. It could be used to start a new business or get a new man or vice versus. [LisaBella does both.]
Even one lesson from LisaBella's life class could make the difference in how to handle a professional life or guide dating protocol from here on out. Once the books are read and the magic unleashed, suspect there will be satisfaction for one's self over what an alarming deal was made by giving the gift of freedom while mislaid equality was put to rest.'
There really is more than a million dollars worth of magic in a book if it delivers a path to happiness and satisfaction. It would be invaluable.