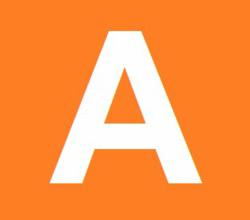 Discover what's hot and popular all over the web with Alltopics.com.
(PRWEB) May 27, 2012
As Christianity is the world's biggest religion, with about 2.1. billion followers worldwide, Alltopics.com lets reader discover the basic facts of Christian history as well as modern changes and process influencing the religion. Thanks to Christianity.alltopics.com readers are able to trace the origins and development of Catholic, Orthodox, and Protestant Christianities.
Where does Christianity begin? What was the impact of the Reformation and the Catholic Counterreformation? What are the basic beliefs of Christian faith? What major themes of Old Testament can be distinguished? Christianity.alltopics.com attempts to answer these questions and many more.
The Pope – the Bishop of Rome – plays central role in the worldwide Catholic Church, so there is nothing surprising about the fact that Christianity.alltopics.com is a perfect solution for all news and articles concerning Benedict XVI, John Paul II or the process of papal succession. Whether the reader is a strong believer or just wants to know what's going on in the world of Christianity – there is no better place for him that alltopics.com.
Anyone interested in understanding the Christian faith and eager to know why Christianity continues to be such an important factor in today's modern world – cannot forget to follow alltopics.com. Traditions and values of western culture have been deeply shaped by Christianity – so visiting chrstianity.alltopics.com allows readers not only to receive a professional set of news and articles related to the topic, but it is also a wonderful opportunity to understand the processes ruling present-day society and culture.
# # #