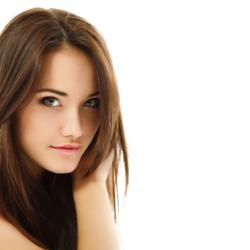 The guide is written for both models and parents.
London, UK (PRWEB UK) 27 May 2012
In the wonderful world of modelling, UKMA keep their ear to the ground and advise parents how to keep their teenagers safe.
As their website dedicated to all that is modelling grows on a daily basis with brand new pages added regularly, UK Model Agencies realise how daunting teen modelling can be for parents and their aspiring young model offspring. With their brand new guide they feel they have answered a lot of the questions they get asked by parents and some that they may not have yet considered.
'Our team of writers have researched this genre of modelling thoroughly,' continues Stevie. 'They have looked into all aspects of the industry and the guide is written for both the models and their parents. We wanted to dispel some of the myths behind teen modelling, such as the rules and regulations behind the child licensing laws. It can come as a bit of a shock when you realise your teenager is serious about taking up modelling and as a parent it's very hard not to feel immediately negative about it.' Stevie goes on to explain that the best way is to help the team find out all they can about modelling together, being their ally rather than their enemy.
'It's hard enough sometimes not to have a battle with your teenager about every little thing, but if they really are serious about modelling then it is only fair to look into it and try and help them. After all, they do seem to have a very strong will and modelling can be rife with danger.'
Jim Dawson, chief press officer for UKMA explains. 'It can seem a pretty daunting task when you are first presented with an obstinate child who is determined to have their own way, but we have our own teenagers to deal with, so we have written this new information with our own experiences in mind as well. ' He continues,' we get a lot of e-mails from parents asking the same questions so firstly we thought it was our duty, but also our pleasure, to help out and hopefully cover all the answers, but also to let parents know they are not on their own.
The brand-new guide is the second of many Jim explains. Their 'How to Be Child Model Guide' was launched at the beginning of May.
'We aim to cover all genres of modelling such as how to become a mature or plus size model. There are so many different types of modelling that we want to help out where we can,' he says.
The busy model agency directory website offer their second 'How to Model Guide' open for business and totally free of charge to online viewers. Visit http://www.ukmodelagencies.co.uk and see the latest advice on modelling scams, the up to date model jobs and general modelling information and gossip.