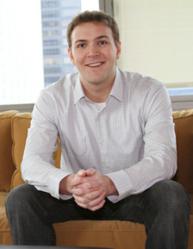 The only difference between an incredible tester and a terrible tester is the number of weaknesses that the latter hasn't fixed.
New York, New York (PRWEB) May 27, 2012
"There's nothing I find funnier than the concept of the 'bad tester,'" says Anthony-James Green, founder and president of Test Prep Authority. "Parents constantly come up to me and tell me that their daughter is an A+ student, has an IQ of 140, and got a novel published when she was 13... but she can't get good SAT scores because she's "a bad tester." Well, there's no such thing as a bad tester - there are simply people who've studied for the SAT the right way, and people who've studied the wrong way (or, worse, haven't studied at all)."
Green has extensive experienced with the SAT. As a junior at Columbia University, he founded an SAT tutoring firm (since sold) which, at its peak, employed over 40 tutors and taught hundreds of students at a time. His testing methods are taught internationally via community centers, schools, and through online software, and he has personally tutored nearly 300 students with an average score increase of over 350 points. According to Green, he has never encountered a single student who wasn't capable of attaining massive score increases. And the trick to his entire method boils down to one trick: finding, then eliminating, testing weaknesses. Green has just released his methodology for doing so via his website, Test Prep Authority.
"The College Board and other testing authorities like to claim that you can't study for the SAT, which is hilariously inaccurate," says Green of his methods. "A five second walk down common sense lane will teach you otherwise. For instance, roughly 10% of SAT math problems have to do with triangular geometry. If someone tries to tell me that a student who doesn't know all the triangular geometry rules who then learns all of them isn't going to get a higher SAT score... I don't even know what to say."
According to Green, every student is capable of getting a perfect or near-perfect SAT score. Students with lower scores than others simply have more material and strategic weaknesses than their higher-scoring counterparts.
"Students need to create what I like to a call a 'Weakness Hitlist.' Every time they study, they should figure out what they're weak at and record it. It doesn't matter whether these weaknesses are incredibly broad, such as 'algebra,' or incredibly specific, such as 'that thing with the questions about tone that they keep asking.' Students just need to stay vigilant and constantly look for their weakest points. Once they've identified those weaknesses, they can set about killing them. I've just put the entire process for doing so on my website for free, and I encourage students and their parents to check out the method for themselves."
Green's "Weakness Hitlist" method is largely responsible for his industry-beating student score increases. His website, Test Prep Authority, now gives free lessons on how to create a Weakness Hitlist and then eliminate the weaknesses within it one by one. Free membership to Test Prep Authority grants members access to Green's entire Test Prep Method.
"If people think they can't get high test scores, they simply haven't studied the right way. Once they learn to think of themselves as assassins, and their weaknesses as their targets, test prep not only becomes more fun - it becomes a hell of a lot more effective, too."
Students and parents interested in learning more about Green's Weakness Hitlist method can visit Test Prep Authority here:
http://www.testprepauthority.com/weakness-hitlist/
Interested visitors can also now sign up for Green's Test Prep Method, a twice-weekly letter filled with action steps to help parents and students get the best possible SAT and ACT scores.
Anthony-James Green is the founder and president of Test Prep Authority, and is widely recognized as one of the best SAT tutors in the country. His SAT tutoring career has affected thousands of students, and he is responsible for publishing Own the SAT, Every College Question Answered, The Perfect 12 Manual to the SAT Essay, Vivid Vocab, and How to Take a Standardized Test.
He currently resides in Manhattan, where he tutors full time when not writing and working on Test Prep Authority.
###