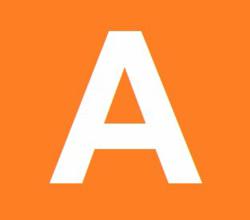 Alltopics.com - the perfect source of information on every topic.
(PRWEB) May 27, 2012
Since 11 September 2001, there is no other topic that seems to bring as many controversies as the topic of Islam. Alltopics.com offers readers a concise and professional introduction to this rich and diverse tradition of more than 1 billion adherents. Islam.alltopics.com explores the following topics in depth: the history of Islam, doctrines and beliefs of Islam, Islamic practices and institutions, relations between Islam and other religions. Islam.alltopics.com discusses all issues relevant to Islam, and present accurate and reliable information based on Islamic beliefs.
Alltopics.com lives up to its reputation as a world-wide known complex source of knowledge on every topic – with this comprehensive set of news, articles, videos and images on Islam. Islam.alltopics.com addresses hot topics like the treatment of women under Islam or various branches of Islam. Nothing related to the topic of this world's second-largest religion will go unnoticed with alltopics.com.
If the reader browses islam.alltopics.com – he will be amazed by the fact that alltopics.com is the source of the most current information from every site and news source on the internet, including Facebook, Twitter and GooglePlus. And getting to know the faith of Islam – thanks to alltopics.com – has never been easier and more pleasant.
Islam.alltopics.com traces how Islam grew from the other religions like Judaism and Christianity, introduces readers to the character of the greatest Islamic prophet- Muhammed; and in the most profound way demonstrates the basic facts from the history of Islam. Today, Islam is forced to struggle with various political, economical and social processes brought by modernity as well as with the stereotypes according to which, Islam is a religion of extremes. Alltopics.com – competently connecting historic facts of Islam with the present-day situation – won't disappoint anyone eager to get to know this fast evolving religion. .
# # #