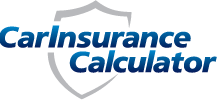 If colors were a factor, white would be a actually a good candidate for higher premiums.
(PRWEB) May 28, 2012
One of the stickiest myths around factors affecting car insurance premiums is that of color. According to that myth drivers of red or back vehicles are more likely to face higher premiums than others, may it be due to a higher propensity to accidents or speeding tickets. Despite serious research on the subject rumors don't end. A new study released last week on behalf of autoTRADER.ca now stresses again the connection between car colors and driver personalities.
But does this implicitly mean there are chances for drivers to be charged differently, all other things being equal, just for the color of their car?
"It's amazing, but we still observe frequently this question being asked by users, who want advice in this direction," explains Steve, Project Manager at CarInsuranceCalculator.info: "this is why we felt the need for this guide. This recent study is an excellent occasion for us to publish it."
CarInsuranceCalculator.info wraps up the discussion and explains what the new findings mean for consumers and their auto insurance policy rates. The whole story can be read here: http://www.carinsurancecalculator.info/390/new-study-car-color-important-myths-not-insurance/.
Main takeaways are:

Insurers typically do not collect information on car colors when handing out quotes
Driving habits and history are personal factors which influence premiums, maybe even car colors, but there is no evidence that it works also the way round
If colors were to be an insurance factor, white would on top of the list
About CarInsuranceCalculator.info
CarInsuranceCalculator.info is a brand new, web based provider for auto insurance quotes. Still in public beta phase the website received already positive feedback for their free and detailed guides and overviews. The most recent additions include:
http://www.carinsurancecalculator.info/info-center/best-insurance-companies and http://www.carinsurancecalculator.info/car-insurance-types/personal-use-vs-business-use.
The team behind carinsurancecalculator.info combines the expertise of licensed insurance agents, auto fanatics and digital publishing experts.