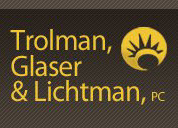 New York, NY (PRWEB) May 28, 2012
Attorney Jeffrey Lichtman joined consumer advocates from across the state to meet with 200 legislators about key issues facing New York residents for the New York State Trial Lawyers Association (NYSTLA) annual Lobby Day on May 14th and 15th.
Lobby Day is a day set aside for victim advocates throughout New York to be the "voice of the voiceless" – according to NYSTLA — to the legislature. Lichtman, a registered lobbyist for and past president of the NYSTLA, used Lobby Day to continue the mission of the NYSTLA: "To promote a safer and healthier society, to assure access to the civil justice system by those who are wrongfully injured and to advance representation of the public by ethical, well-trained lawyers."
Lobby Day was an opportunity for Lichtman to meet face to face with New York legislators to explain the challenges injured New Yorkers must overcome in the pursuit of justice and that are compounded by business-friendly legislation out of our state capitol unfairly limiting the rights of injured citizens.
Particularly important are the rights of an injured victim to access to justice through the court system and to a trial by jury at both the state and federal levels. Juries should be not be limited by arbitrary numbers set by the legislature when attempting to determine the extent and amount of an injury victim's damages.
Addressing the problems and dangers that face New York citizens should be handled by addressing the problems themselves, not limiting the rights of the victims who suffer because of them. Those who cause injury to New York citizens, including businesses and corporations, should not be made immune from being held responsible for the consequences of their bad acts.
At Lobby Day 2012, Lichtman promoted access to justice for all New York citizens, and in particular advocated for the continuation of protections for New York workers from dangers in the workplace, improving New York Auto Insurance laws for all consumers and for Sunshine Laws to require Insurance companies to open up their books.
To contact Jeff Lichtman or any of the personal injury attorney and consumer advocates at Trolman, Glaser & Lichtman, visit the firm's website at http://www.tgllaw.com or call 888-253-1221.