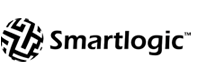 London (PRWEB UK) 28 May 2012
According to the International Data Corporation (IDC), premier global provider of market intelligence, an estimated 1.8 zettabytes of digital data was created and copied in 2011. This is equivalent to over 200 billion two-hour long high-definition movies, which would take 47 million years to be played back to back.
The exponential growth of 'Big Data', the information technology term used to describe data and content sets that grow so large and complex that they become practically impossible to work with using on-hand database management tools, is becoming an increasingly urgent issue for virtually any large-scale organizations, affecting anything from meteorology and genomics to internet search, finance and business informatics, as information and data capture, storage, search, sharing and analysis becomes more and more difficult to control.
Data management - the question of exactly how to turn this sprawling mass of raw data into actionable information from which corporations can derive business value - has been the subject of a run of conferences over the last few weeks. Bentley, as the founder and CEO of Smartlogic, maker and developer of the Semaphore Content Intelligent Platform is well placed to comment.
He explains: "The emphasis here is on the extraction of facts and insights from unstructured Big Data, giving organizations transparency into all their content across the enterprise, irrespective of location and format, helping users pinpoint their most relevant information. Smartlogic's Semaphore has a conceptual understanding of the underlying content and enriches it with vocabularies and metadata so that it can be surfaced. Semaphore also augments the query by making it contextually rich and navigable resulting in unmatched precision and relevancy of results."
Bentley's most recent talk was at Lucerne Revolution conference (Boston, May 7-10) where he focused on the increased need for metadata management. His talk, entitled 'Big Data Meets Content Intelligent Metadata' describes how, as information becomes more pervasive, metadata management becomes critical to the understanding and mining of that content.
According to Bentley, "Metadata is what unlocks the value of the information assets; when metadata is well managed, the information assets are more useful and valuable; badly managed metadata can make information assets less useful and valuable — creating increased costs and risks related to those assets".
Metadata is widely understood to be a critical element of search, discovery and classification across all types of content, including Big Data. Adding consistent metadata to any content type either based on taxonomies/ontologies or through sentiment analysis and fact extraction can improve the quality and depth of content and can make or break search relevancy, precision and recall.
Bentley was also invited to speak at MarkLogic World 2012, held in Washington DC in early May. The event, sponsored by Smartlogic, is held annually by the enterprise software company MarkLogic, specialists in helping organizations manage unstructured information and Big Data.
Bentley's presentation, entitled 'Content Intelligence for Big Data', began by asking gathered industry information specialists and CIOs the crucial question: 'What's in your enterprise?'. He went on to look at the challenges that have arisen with the exponential growth of Big Data that businesses face today, the business value gained from by extracting facts and insights from Big Data and to explore what Content Intelligence Solutions are and how they can effectively use navigational taxonomies, ontologies and automated classification to extract facts and insights from Big Data.
A link to the Marklogic presentations is available online here http://www.marklogicworld.com/index.cfm?action=presentations.login.
For more information about Smartlogic and the Semaphore Content Intelligence Platform, visit the Smartlogic website at: http://www.smartlogic.com
About Smartlogic – http://www.smartlogic.com
Smartlogic provides Semaphore, a Content Intelligence Platform that complements an organisation's investments in Enterprise Search, Business Intelligence and Content Management. Semaphore provides effective, rapid and accurate control of, and access to, unstructured content with a speed, accuracy and intelligence not achievable today through existing systems that are strained from soaring information volumes. Semaphore endows these systems with capabilities, such as taxonomy & ontology management, automatic classification and contextual navigation, so that organisations can better find, organise, process, monetize, control and govern unstructured content. Smartlogic Content Intelligence solutions enable better access to corporate knowledge, improved risk management and compliance, superior customer relationship management, enhanced information findability for key audiences, and an improved ability to monetize information. Hundreds of companies, including NASA, Bank of America, AutoDesk, Oxy, UBS, Ford Foundation, Pitney Bowes, the UK's National Health Service, The UK National Archive, RBS, and Yell.com, use Smartlogic technology today. For more information, please go to http://www.smartlogic.com.
Contact details:
Smartlogic
Maya Natarajan VP Marketing
+ 1 408 213 9500
maya(dot)natarajan(at)smartlogic(dot)com
US    +1408 213 9500
UK +44 (0)203 176 4500