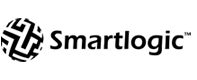 (PRWEB UK) 29 May 2012
According to a recent whitepaper published by KMWorld magazine, a series of independent studies commissioned by Smartlogic and carried out by MindMetre Research last year demonstrated that, while SharePoint is emerging as an industry standard for enterprise content management, there remains disenchantment among managers and directors over the limitations they face in managing and accessing unstructured information.
A 2011 report 'Mind the Search Gap', showed that 52% of 2,000 directors and managers surveyed in the US, UK, Germany and France said they could not find information they needed using their organization's enterprise search facility within what most defined as an acceptable amount of time. A later report, 'Lost in the Machine', revealed 67% of senior managers in the same countries said finding information in their organization other than key financial or sales data was "very difficult". That survey also exposed poor meta-tagging of documents as the root problem, with 61% of respondents saying the vast majority of Word files, PDFs and Web content in organizations such as theirs are never properly categorized for accurate and rapid retrieval.
Smartlogic CEO Jeremy Bentley discusses the findings in his recently published discursive paper, 'Infuse SharePoint with Content Intelligence', one of a series by the online information management publishers KMWorld, exploring 'Best Practices in Adopting and Enhancing SharePoint'.
Jeremy Bentley explains: "Living in the information age is a mixed blessing for most of us. In our consumer lives, we have more information at our fingertips than ever. But in our work lives, where we are also expected to have unprecedented access to enterprise information, finding this content, navigating it and organizing it is often the bane of our workday existence—and a huge drain on time and resources".
According to Bentley, the reality is that managing the tremendous volume of documents every organization produces in its day-to-day operations has become one of the biggest challenges those charged with enterprise information management face. He argues that, while Microsoft SharePoint provides a solid foundation for the organization, navigation and search of enterprise information, it falls short of delivering a complete information management solution-especially when it comes to the control and 'findability' of unstructured content.
"This is where Content Intelligence technology comes in to play", he continues. "Content intelligence allows a company, government agency or an independent institution to turn unstructured content into actionable information by augmenting SharePoint with semantic capabilities."
Jeremy Bentley is the founder of Smartlogic, a software company that specializes in Content Intelligence and the developer of Semaphore, a Content Intelligence Platform that enhances traditional information management systems such as SharePoint with capabilities such as taxonomy & ontology management, automatic classification and contextual navigation, so that organizations can better find, organize, process, monetize, control and govern unstructured content.
Bentley argues that endowing SharePoint with content intelligence "prevents the inefficient repetition of work, missed commercial opportunities through lack of information sharing, inability to monetize information and insights the organization already owns, and an increased risk of regulatory non-compliance. And since it can be implemented alongside SharePoint there's no need for a costly "rip and replace" program".
He says, "By infusing SharePoint with Content Intelligence technology, you enhance enterprise search, drive business workflow, ensure the consistent application of metadata, and enable contextual navigation of valuable information assets. At a time when many organizations are struggling with information overload, information governance issues, the limits of existing information management systems, and an increasing pressure to monetize and repurpose information, implementing Content Intelligence is the smart move for smart businesses".
Bentley also published another article on the subject entitled 'Seven Ways to Get Payback' where he talked about how more and more businesses and enterprises are resolving the challenges of SharePoint deployment by using Content Intelligence to optimize their SharePoint solutions.
To download the 'Infuse SharePoint with Content Intelligence', go to: http://www.smartlogic.com/request-download?f=2563/KMWorld_InfuseSPwithCI_WP.pdf
The 'Seven Ways to Get Payback' whitepaper is available for download from the Smartlogic website here: http://www.smartlogic.com/home/knowledge-zone/white-papers/1300-sevenwaystogetpayback
For more information about Smartlogic's Semaphore visit http://www.smartlogic.com
About Smartlogic – http://www.smartlogic.com
Smartlogic provides Semaphore, a Content Intelligence Platform that complements an organization's investments in Enterprise Search, Business Intelligence and Content Management. Semaphore provides effective, rapid and accurate control of, and access to, unstructured content with a speed, accuracy and intelligence not achievable today through existing systems that are strained from soaring information volumes. Semaphore endows these systems with capabilities, such as taxonomy & ontology management, automatic classification and contextual navigation, so that organisations can better find, organize, process, monetize, control and govern unstructured content. Smartlogic Content Intelligence solutions enable better access to corporate knowledge, improved risk management and compliance, superior customer relationship management, enhanced information findability for key audiences, and an improved ability to monetize information. Hundreds of companies, including NASA, Bank of America, AutoDesk, Oxy, UBS, Ford Foundation, Pitney Bowes, the UK's National Health Service, The UK National Archive, RBS, and Yell.com, use Smartlogic technology today. For more information, please go to http://www.smartlogic.com.
Contact details:
Smartlogic
Maya Natarajan VP Marketing
+ 1 408 213 9500
maya(dot)natarajan(at)smartlogic(dot)com
US    +1 1 408 213 9500
UK +44 (0)203 176 4500