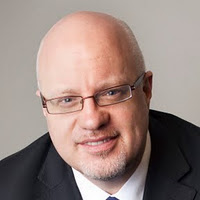 New York, NY (PRWEB) May 29, 2012
Brett King, renowned author of BANK 2.0 and CEO and Founder of Movenbank, was this month named the Top Innovator of the Year for 2012 by American Banker in the Bank Technology News "Annual Innovators of the Year" edition. The "Innovator of the Year" Award is chosen by the editors of American Banker's Bank Technology News with input from a select group of experts in the field of financial services and banking.
BTN Magazine's 11th "Annual Innovator of the Year" edition honors the most creative, disruptive, and influential individuals in the banking world today. Brett was recognized for his vision of 'frictionless' banking, his work in encouraging reform in the consumer banking space, and for his work in developing a new financial health score called CRED, that utilizes social media as part of its credit and pricing decisions for consumers.
In the release of the Innovator's list for 2012, American Banker stated, "Our first choice, Brett King, stands out from the rest. He's one of the few who is not a banker, but… the disrupter company he plans to open this summer, Movenbank, will be closely watched by all in the industry."
Brett was one of the few non-banker exceptions in the group of financial services executives who were nominated as this year's group of innovators. The select group of innovators were cited as adding new elements, such as crowdsourcing, mobile innovation and context-aware computing, to more traditional financial services.
Brett commented, "It is an honor to be recognized by American Banker and BTN Magazine, and to join these distinguished leaders of the financial services industry."
Brett added, "The banking sector has traditionally been very slow to change, but we are now faced with rapidly changing consumer expectations, behavior and their desire for greater transparency. I think it is important, especially after the financial crisis, that the retail banking space emerges more responsive and connected to the needs of consumers. I'm proud to be a part of changing what banking means for the average consumer."
ABOUT MOVENBANK
Movenbank is not your typical bank. Movenbank works with banking and payments partners, mobile operators, consumer credit groups, social media partners, merchants and many others to help consumers live smarter financial lives. Based in New York City, Movenbank is set to revolutionize the day-to-day banking experience in 2012 with the launch of the US' first mobile-direct banking proposition.