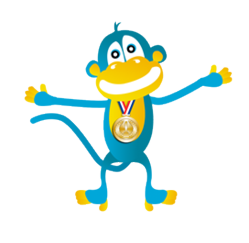 Spanky Media has been helping make effective blogging sites by using the latest in custom WordPress development.
Perth, Western Australia (PRWEB) May 28, 2012
Spanky Media has been around helping small online businesses have effective websites by using custom WordPress development. This helps small businesses have a good leverage despite their competition.
For those who are thinking about establishing their own online business today, then here's something that you need to think about. According to the latest news in Technorati, there are about 50.72 million blogs worldwide to which Australia has about 120,000 blogs registered. Due to this, starting a business online through blogs can be tough considering that there are lots of established blogs that can be a source of competition.
Most market analysts agree that blogging, although crude, is the most dominant form of online marketing tools that can enhance the visibility of a website in most search engines. Businesses that start out as blog websites have been found out to have better search engine ranking than those that do not have any.
Aside from Blogger, LiveJournal and MSN Spaces, WordPress is also one of the most popular sites that offer free blogging services. In fact, famous companies like CNN and Flickr use WordPress themes for their blogs. In fact, most Australians opt to use WordPress blogs because of its unique themes and of course its user friendliness.
According to the Netcraft Survey, WordPress hosts about 227,225,642 website. This means that WordPress makes up to over 12% of all websites created to date. What makes WordPress credible is that, it is not only used for blogging but it is also a great Content Management System (CMS) thus allowing businesses to build blogs, websites or both. In fact, as of the 6th of April, this year, WordPress is considered as the most popular CMS used in the internet which is followed far behind by Blogger, Joomla and Drupal according to the Content Management System Distribution data. WordPress also comes with a lot of plug-ins which makes managing the site very easy and convenient. Although making websites through WordPress is easy, utilising the diverse plug-ins available can be confusing thus it is important for first time online entrepreneurs to seek help from the best web design team that can help choose appropriate and effective WordPress plug-ins in order to create efficient as well as attractive websites.
As the leading WordPress development company in Western Australia, Spanky Media has been helping clients make effective blogging sites by using the latest in custom WordPress development. The company helps in making attractive and efficient web designs by using premium themes in WordPress to come up with website that reflect the niche of their clients. Expert web designers are adept in making websites by integrating their client's requirements to the latest developments in WordPress, thus creating unique websites. Spanky Media maintains the commitment to help their clients stay on top of the competition by making websites that appeal to their clients' target audience.
Information regarding their services are available by calling 1300 729 261 or at http://spankymedia.com.au/