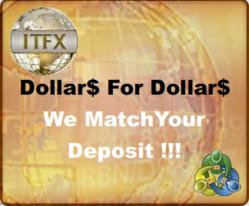 Hong Kong (PRWEB) May 28, 2012
Analysts at InvestTechFX reports that there is more and more speculation that Greece is about to leave the euro. The country has been unable to form a government, and new elections seem set to give power to parties that reject the spending cuts that have been agreed with other eurozone governments and the International Monetary Fund. However, without spending cuts, the Greek government will receive no more bailout loans, it won't have the money to pay its debts, the Greek banks will probably go into chaos, and the European Central Bank may be forced to cut Greece loose from the single currency. Meanwhile, concerns over the health of Spain's banking sector also a concern. What does all of this mean for Greece, the rest of European and the Forex Markets, could it have calamitous results?
For one, the Greek debacle remains on the forefront of the market's agenda. With the current circumstances in Greece affecting the rest of currency markets, the market's attention has shifted toward the upcoming austerity measure vote by the Greek Parliament. Without many options on the table, Greece is very likely to pass the austerity measures.
ITFX goes on to report that the austerity measure plan currently includes the privatization of government assets, deep budget cuts and an increase of taxes. Greek citizens are clearly against the proposed measures, which would save the world's lowest sovereign credit rated nation from defaulting. Without funds, Greece will have no other choice but to default. A default possesses negative notation that could severely hamper the euro.
Banks that are heavily exposed to Greek debt in France and Germany are planning to rollover 70 percent of outstanding bonds. Meanwhile, the Bank of England is expecting to take some of the losses associated with Greek exposure, all in order to stop the catastrophic circumstances that may arise.
The CEO of InvestTechFX made comments that currently, the markets are pricing in an eventual passage of austerity measures as euro continues to gain ground against the United States dollar. Risk appetite can currently be experienced in the market place as traders scramble to put their positions prior to vote. Overall, the euro gaining traction against the United States dollar in the forthcoming future as the sovereign risk of peripheral nations begins to wither away.
The European Central Bank announced that it has stopped offering liquidity to some Greek banks that it does not consider as solvent. Spain's banking sector is also struggling with bad loans, and clients of the troubled Bankia have withdrawn €1 billion from accounts in recent weeks.
The volatile mood of the market does not bode well for a Spanish auction as well.
Traders have been reducing their massive bets against the common currency in the past couple of days, with caution in light of the prospect that EU leaders may agree measures to bolster investor confidence in the euro zone.
With speculators' short positions on the euro at a record high, Forex traders are wary of the potential about stability of the banking system in Spain and political gridlock in Greece.
Market sentiment firmed up after a weekend summit of the G8 nations saw leaders affirm that they want Greece to remain in the euro zone and pledge to take measures to shore up growth in their economies.
Investors still remained cautious after leaders failed to reach an agreement on how to calm market turmoil stemming from the crisis in the region.
Uncertainty over the outcome of the elections has sparked fears over Greece's ability to honor its financial commitments and its possible exit from the euro zone. However as of now, concerns over political turmoil in Greece eased somewhat after opinion polls indicated that pro-bailout party, New Democracy was leading the polls ahead of fresh elections, due to be held on June 17.
InvestTechFX recognizes the inherent value of up-to-date and relevant information; therefore we employ experienced analysts to provide you with accurate research and analysis, updated on a timley basis. The services offered by InvestTechFX include a dedicated, 24-hour Trader Support Center, where you can receive technical help and market advice throughout the trading week (Mon-Fri). You will always be able to reach an experienced support person with a background in trading.
About InvestTechFX
InvestTechFX, one of the world's most dynamic and fastest growing No Dealing Desks offering Straight Through Processing in FX and Commodities such as Gold, Oil and Silver as well as CFDs, announces its client services are now fully operational 24 hours a day, five days a week. In its latest initiative to provide an expanding and innovative service offering to its customers, InvestTechFX launches a comprehensive set of services available around the clock to support clients during the complete lifecycle of their trading activity.
InvestTechFX offers the Meta Trader 4 trading tool as a means to trade commodities such as Gold, Silver and Oil as well as all six major currencies on a 0.5 PIP to variable spreads on mini and standard accounts with ECN options.
InvestTechFX software solutions deals with the Forex Market offering specialized Money Manager, IB and White Label services as well as many benefits including tight pip fixed spreads, leverage ranging from 1:100 to 1:500 to permit the use of scalping, hedging options and Expert Advisors or robot dealers.
In May of 2012 InvestTechFX is offering some excellent trading bonuses for new account openings. For further details on account groups, spreads and trading options and featured promotions please visit http://www.investtechfx.com.