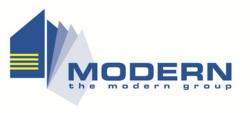 Australia (PRWEB) May 30, 2012
The Federal Government has announced small businesses in Australia will be able to instantly write off assets to the value of $6,500 from the beginning of the 2012-2013 financial year, including solar power systems.
The new $6,500 threshold is more than six times the previous asset write-off threshold, and applies to businesses with an aggregated turnover of less than $2 million a year.
According to Modern Solar, the tax reform makes an even stronger case for businesses to cut their electricity bills by going solar. In addition to significant reductions in power costs and carbon emissions, says the retailer, visible green initiatives like solar panels can help boost a company's profile and demonstrate commitment to a more sustainable future for Australia.
At a time when Australian electricity prices are among the highest in the world according to the EUAA, small businesses are feeling the pinch of continually ballooning power bills. What's more, electricity prices are predicted to increase dramatically with the introduction of the carbon tax on July 1 2012.
The Institute of Public Affairs estimates the average increase on July 1 for most Australian small businesses will be around $3,051 annually, based on industry data.
In addition to the new tax break, small businesses will also continue to be eligible for the Solar Credits scheme, until the program ends on June 30, 2013. The Solar Credits scheme offers a rebate in the form of additional small-scale technology certificates, effectively slashing thousands off the cost of a rooftop solar panel system.
Modern Solar offers further information on solar rebates and incentives for small business at http://www.modernsolar.com.au