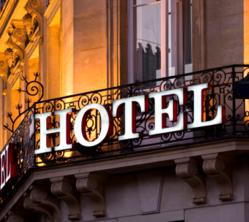 The problem we found was that there were so many PR agencies to choose from...
Basingstoke, UK (PRWEB UK) 28 May 2012
PR for hotels is very important based on the competition in the hospitality industry for both business and holiday guests. For this reason, having a good PR campaign to generate good media exposure is essential in order to stand out in the busy market of hotels. It was for this reason that a large London based hotel approached Marketing Quotes, in order to help them select from the many PR agencies in London, one that has the experience and expertise of doing PR for hotels showing a track record of success.
The manager of the hotel stated 'we are in a very competitive market, and the two industries we are chasing after are the business sector and foreign visitors to London. We have just had a complete refurbishment of our business facilities and conference rooms, so are keen to get businesses booked in to use these on a regular basis. We also are within close proximity of many of the London sights, so have great family rooms to offer to visitors that just want to be looked after whilst they explore the city. The problem we found was there were so many PR agencies to choose from, we did need to find one that had experience of doing PR for hotels, and one that had a good reputation for generating results from the media coverage. We have now selected an agency we like the look of, so are looking forward to getting the campaign up and running.'
Anne Richards (who works for Marketing Quotes) added 'we are really pleased we were able to help, we understand the difficulties in finding a good marketing agency to work with, as there are so many to choose from each boasting great experience and great track records. We just help companies filter local industry experienced agencies that they can talk to and meet with.'
About Marketing Quotes - Marketing Quotes is a free service to UK businesses to help get free advice and quotes from local PR companies that have experience in their industry.